Online Workshops
Learn to launch Daily 5 and CAFE through interactive presentations and guided discussions—from your home, school, or office
Don't leave student growth up to chance
Build your skills and learn effective methods that lead to student achievement
After each workshop you'll leave with:
assurance in knowing you're doing it right
confidence to recognize and meet the needs of all students
opportunities to have all your questions answered by Gail Boushey, Allison Behne, and The Daily CAFE Team
a plan you can implement immediately—even while distance teaching
Let's embrace an online format together
We enjoy meeting and learning with educators from all around the world. Although we're not able to host live workshops, we've found an online workshop has been just as effective, if not more. Here's what's included in each workshop registration:
An interactive presentation that's broken into digestible chunks and accessible from anywhere you are.

Consult with the presenter during two live video coaching sessions.

Some of our favorite tools shipped to your door to support your implementation and practice ($40 value) *Continental US Only.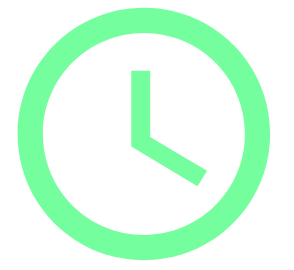 Access to each presentation for 14 days to learn at your own pace.

Share ideas and learn from other educators in the course platform.

365-day memberships to The Daily CAFE and ConferringNotebook websites for continued support ($108 value)
Workshop Topics
Begin 14 days of access on any of the following dates:
NOVEMBER 14 OR DECEMBER 5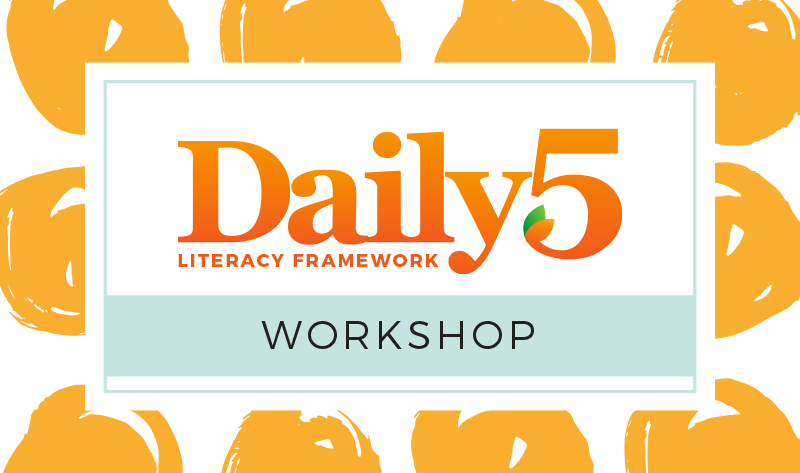 PRESENTER: GAIL BOUSHEY
 
In this workshop you'll learn:
how to engage all students in authentic reading and writing,
how to successfully launch Daily 5 beginning on day one (in any grade-level), and
how to sustain a well-managed and joyful classroom,
Bonus Video: How to adapt the concepts to launch Math Daily 3
You'll impress colleagues, parents, and your principal with how engaged your students are.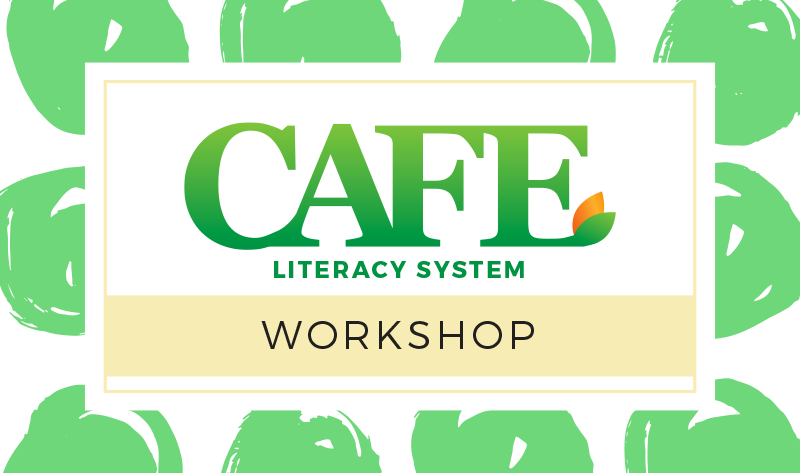 PRESENTER: GAIL BOUSHEY
 
In this workshop you'll:
learn how to assess your student needs and deliver timely instruction in all settings—one-on-one, small group, and whole group,
see real instruction examples with commentary from Gail, and
learn an effective system to record your instruction which will hold you and your students accountable.
Feel confident meeting with your principal and parents knowing you have a plan for every student.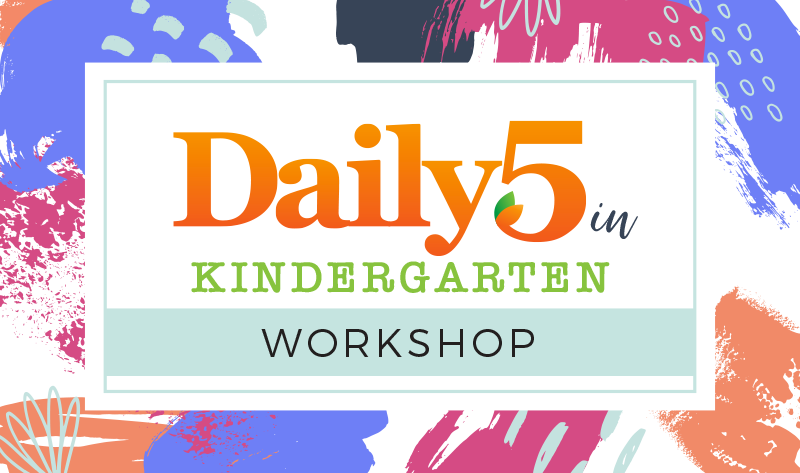 PRESENTER: ALLISON BEHNE
 
In this workshop you'll learn:
how to launch and sustain Daily 5 in a kindergarten classroom, and
to build student confidence and independence—they will know they are readers and writers right away.
Bonus Video: How the CAFE System works with emerging readers and how to introduce it in your classroom.
Your kindergarten students are capable of being highly engaged readers and writers.
Private Workshops Available
Gain exclusive access for your entire school or district
Tell us about your school and get a plan to fit your needs.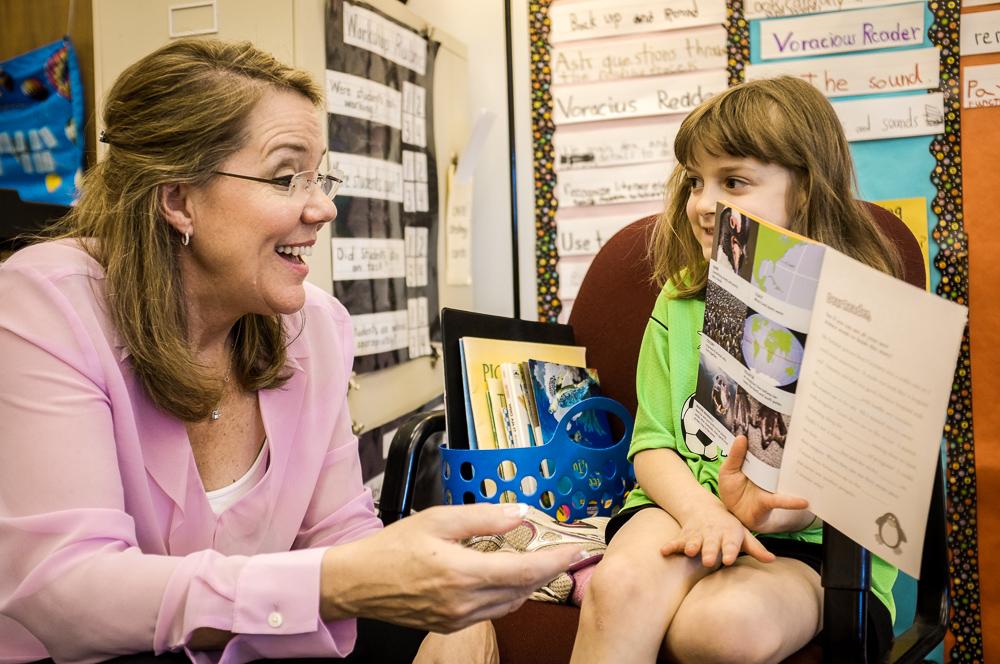 Why Daily 5 and CAFE?
When students aren't engaged in meaningful reading and writing, their interest level is low and their achievement suffers. Students benefit from instruction focused on their individual needs not from general prescriptions. 
With the Daily 5 and CAFE Workshops, all teachers will learn:
how to structure their literacy block
how to manage their classrooms and keep students highly engaged in authentic reading and writing
an instructional method that focuses on individual student's needs
how to record student performance to keep track of progress and growth
how to differentiate and implement for any grade level (Pre-K–9)
It is evident that the structure of our reading workshop using the Daily 5 and CAFE has increased student engagement, motivation, and a higher level of literacy proficiency across grade levels at my school site.

Stephanie B.—Principal, Orange County, CA Workshop attendee

Believe it or not, kindergarteners can do this! It was really rewarding to see them work independently throughout the year. My kids LOVED Daily 5 and if we didn't do it, they would ask about it.
Who is the presenter(s)?
Gail Boushey, co-creator of Daily 5 and CAFE, co-author of the Daily 5 and CAFE Books, and co-owner of The Daily CAFE company. Find her complete biography here. 
Allison Behne, co-author of The CAFE Book, Expanded Second Edition, Assistant Professor of Education at Upper Iowa University, Daily CAFE Online Seminar instructor and writer. Find her biography here. 
How much do the workshops cost?
Workshop pricing starts at $240. Find more pricing information here.
Can I pay with a purchase order?
Yes. You may upload your purchase order on the registration page. A $30 service charge is added to each ticket. Learn more about pricing.
Are there any discounts?
Yes, find them here.
What does access look like?
At 8 a.m. ET on the first day of your event you will receive an email link to enter the online workshop. You can access it starting then or anytime through end of day two weeks later. 14 days of access to the content!
What is included?
access to all workshop content for 14 days; 
two live Q & A/coaching opportunities via Zoom video; 
one-year All Access membership to The Daily CAFE and ConferringNotebook websites; 
workshop swag shipped to you (*continental U.S. only); and
access to a private Facebook group to collaborate with other participants.
What is the difference between Online Workshops and Online Seminars?
Take a look at this comparison table and watch the short videos describing each. 
1
Select a date and purchase tickets below.
P.S. A $25/ticket discount is automatically applied for 10 or more tickets (must be 10 of the same workshop).
2
Workshops details and access information will be sent to you via email the week before the event.
3
Watch the presentation and apply learning.