Behavior Challenges With Simple Solutions
---
Join Our Community
Access this resource now. Get up to three resources every month for free.
Choose from thousands of articles, lessons, guides, videos, and printables.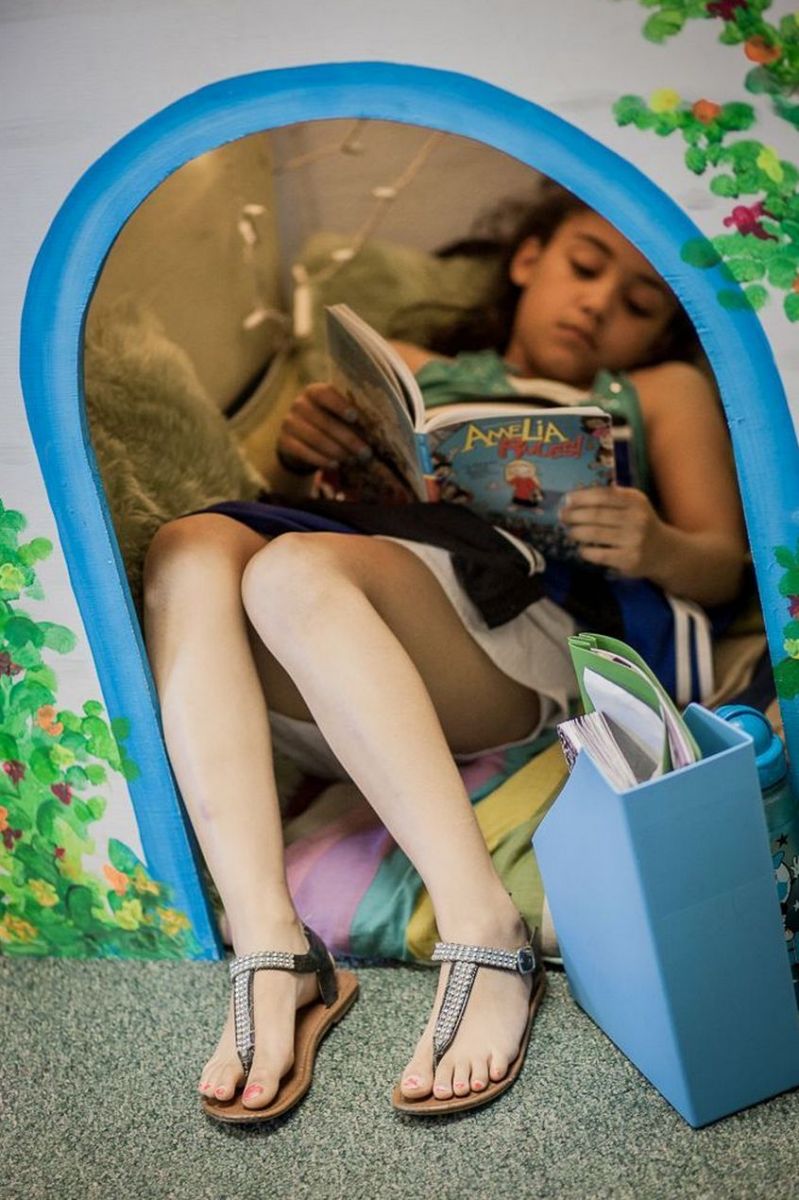 When looking at the basic student behaviors on Daily 5 anchor charts, many teachers question their students' ability to perform all of the behaviors independently. However, Daily 5 was developed with current research in mind, and the behaviors were carefully and thoughtfully selected. What is easy for teachers to miss are the simple solutions to potential challenges. Here's what Janice Such, an instructional coach and reading specialist in Elgin, Ilinois, has to say about simple solutions:
I think some students find the Read to Self behaviors of reading the whole time, staying in one spot, and reading quietly to be challenging. This is particularly true of our youngest students for whom the whole school experience is new. Many of my colleagues have very young students in their rooms (children who barely met the cutoff date for entering kindergarten). In addition, we know that preschool and home literacy experiences have a real effect on school readiness, and children come to school with a wide range of these experiences. In discussions about Read to Self, our kindergarten and grade-one teachers have commented on the challenges of launching Daily 5 with students early in the year, and the importance of taking baby steps, reassembling the group as soon as someone breaks stamina.
By teaching three ways to read a book, the diverse abilities of all the children are taken into account. Especially at the beginning of kindergarten, some of our students may have to rely totally on pictures to understand the story, whereas others will know the alphabet and some will even be able to read the words. As guides for these early learners, kindergarten teachers play an important role. They are the first ones to teach students about choosing good-fit books and filling their book boxes with appropriate materials.
Staying in one spot can also be problematic for some students, but by placing students around the room during the training period and keeping the stamina-building sessions short, a teacher can alleviate some of these problems. Reading quietly and respecting other readers can also be a challenge for some students. Spacing children throughout the room can minimize their urges to tap or poke one another. This is an important step in learning to select their own work places wisely.
As the teacher creates the I-chart with student input, she calls upon children to provide correct and incorrect models. By calling on those children who are likely to experience difficulty with a positive behavior, and asking them to provide the incorrect model followed by the correct model, the teacher can give that student his or her chance for attention. The teacher can then be assured that the child is capable of doing the positive behavior and can remind the child of this demonstration if need be.
I have always appreciated the commonsense advice shared through these video links and articles. In particular, I have found the idea about giving child a small piece of carpet or mat to define his or her physical space during Read to Self to be very constructive advice. A sand timer may also help a child become more accustomed to reading the whole time.
After thinking about the behavior challenges that students might encounter with the Daily Five, I am assured that for every inherent problem there is a solution. Training, suitable time parameters, I-charts, and modeling will provide solutions to any bumps we run into.