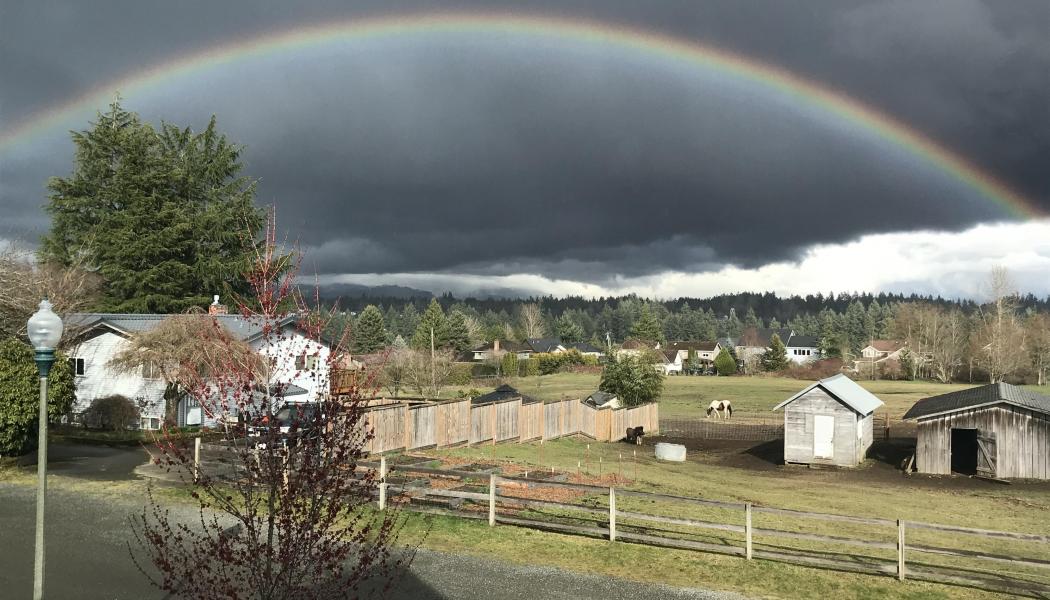 Lori Sabo
It is an unprecedented time. My husband is sitting at the kitchen table, supporting high school students via his illuminated computer screen. The students at my K–6 school are heavy on my mind and heart.
Initial announcements told us to be prepared to teach from home through April 24, but on Monday, the governor of Washington State announced that we would not open again this school year. 
We are not stuck at home; we are safe at home. That one word makes all the difference. Yet apprehension seems to be lurking in the periphery, ready to pounce at any moment. Are you experiencing the same feeling? Are you longing for hope?
If our students did nothing else while they were safe at home but read for pleasure and write to process, it would be a great thing. And they can. Because of the focus we've put on independence and choice, we know that it doesn't matter where they are; they can engage and grow in literacy.
When I looked out the window this afternoon, I was met with the most beautiful sight: a full rainbow over the field. Standing in awe of this meteorological phenomenon, I was reminded that it exists only when two elements combine, and I felt encouraged to look for the "rainbows" in the weeks ahead. I was sobered by the thought that for many of our students, we may be the rainbow.
So, as we all work to figure out what this needs to look like now, and what it might look like in the weeks ahead, we can extend grace to ourselves and to each other. By reflecting and dispersing our own light during this storm, we can bring beauty to whatever is happening in their places of isolation.
I am wishing you safety, and even moments of joy, as we weather this unprecedented time together. Be well.
---
During this uncertain time, we will continue to connect with you through our Tip each Friday providing you an inspirational story and resources that can be used in a school setting or adapted to meet your students' needs at home or virtually. If you have an idea that you would like to share, email us here. Together, we will continue learning so that we are ready when we return to school with our students. ❤️
---
News From The Daily CAFE
Professional Development
Opportunities to learn more abound! Whether you want to collaborate with us in-person or prefer pd in your pjs, we have the instruction for you.

Online Workshops Online Seminars Graduate Courses