The CAFE Book, Expanded Second Edition Book Study
---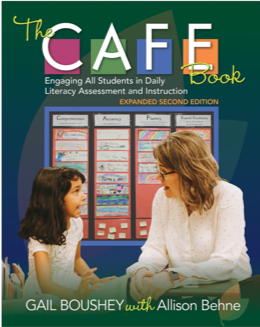 If you are looking to guide your thinking while reading The CAFE Book, Expanded Second Edition, this study guide may be just the thing you need. Whether you are studying alone, with a small group, or even looking to do a staff book study, this guide will help you reflect on and take notes of important learning. 
Need a copy of the book?
---
If you are a Daily CAFE Member and would like Gail and Allison to guide you through the book study, you may wish to watch the recorded sessions that go through The CAFE Book chapter by chapter.