Timely Teaching Tips
---
Join Our Community
Access this resource now. Get up to three resources every month for free.
Choose from thousands of articles, lessons, guides, videos, and printables.
---
Teaching is a collaborative profession and at The Daily CAFE we work to share timely information you can apply in your teaching right away. During these times of change, we are all thinking, working, and teaching differently and there is so much we can learn from each other. Recently we asked members of our community to share what they are doing to enhance distance learning for their students. We appreciate the ideas that were shared and would like to highlight one or two a week. If you have an idea that you would like to share, email us here.
---
May 29, 2020
Teaching virtually and looking for a way for all students to share their answers? Recently a teacher shared with us one way her students participate in whole group learning. Students take a sheet of paper, fold it to create 16 boxes and using a black marker write around the edges various options for answers: A, B, C, D, True, False, 1, 2, 3, 4, Yes, No (see image). Then, as you ask a question, students can point to their answer and you can see at a glance where students are with their understanding. Genius! 
 
May 22, 2020
Looking for non-fiction text to enhance reading strategy instruction or content area lessons? A few subscription services have opened their libraries to teachers and students during this time of distance learning. 
Have a resource to share? Visit our discussion board!
May 15, 2020
Create a class word collector in Google Docs that all students can access. Enourage students to Tune In To Interesting Words by searching for words in their reading or even their conversations with others. Add a little flare to this by challenging them to find a word that starts with a certain letter or describes a certain object or event. Have them record their word on the class word collector, with their name behind it, to share during the next class meeting.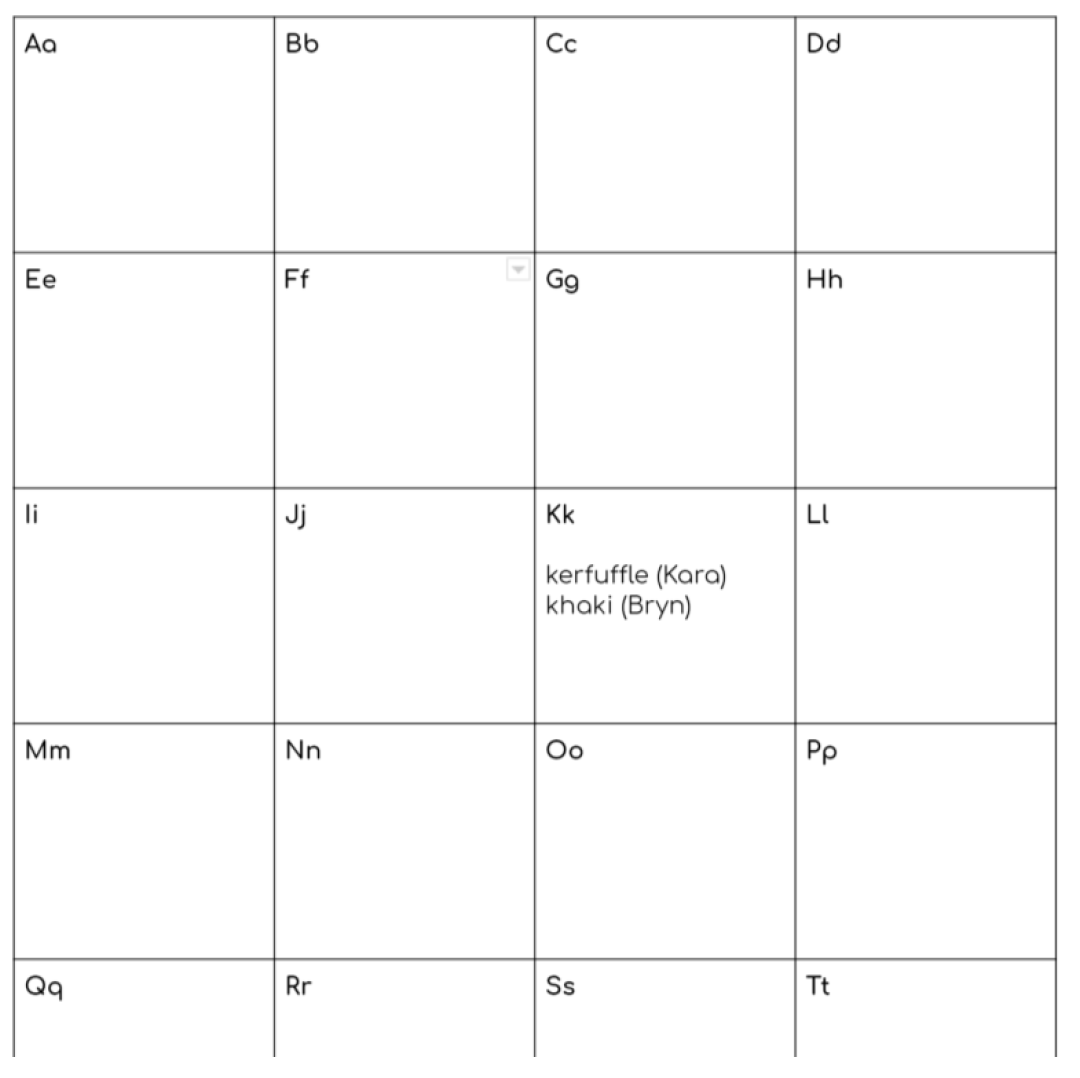 May 8, 2020
4th Grade Teacher, Penelope Tadler shares how one way she engages her class is through scavenger hunts and special guests. Penelope writes:
I create a scavenger hunt and post it on Monday morning, telling students they have all week to find the items on the list. I let them know that on Friday we will share our treasures.  The items included in the list are generalized, which adds to the fun when we see each other's interpretation. The items can build on previously learned concepts and vocabulary, or just be for fun. For example, a circle, something cold, a green item, something with a 90 degree angle, something that retracts, etc.
The first scavenger hunt was such a success that last week, I provided another and promised a surprise guest on Friday.  I then sent the list of items to our special guest (their music teacher) and he joined our session Friday to share his scavenger treasures with us. His items were mostly musical instruments. 
The conversations as we share are fabulous. The way everyone interprets things in a different way is the best part. One item was "a tube." I brought a toilet paper tube, one child brought a tube of toothpaste, and the music teacher brought a recorder. 
All in all, this is a huge hit. One parent texted me and said her son was so happy running around the house collecting things and then put everything in a bag that he set on the table and declared, "DO NOT TOUCH THIS! I NEED IT FOR SCHOOL ON FRIDAY!" That made my heart happy. 
May 1, 2020
Looking for digital books for your students? Over 3500 free leveled books for children are available on Rivet. This resource is available as an app or on the web.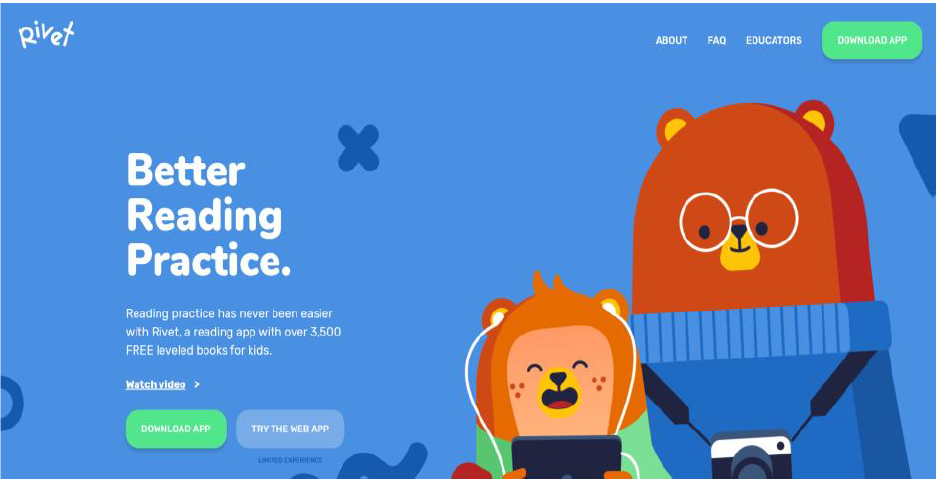 April 24, 2020
Use Seesaw for sharing notes of encouragement to students, brief focus lessons, and information to parents. It is also a great tool for students to share pictures of their work or videos of their reading and writing with their teacher (who can then choose to share with the entire class). 
Here is an example of one student's video sharing her vocabulary work.
April 17, 2020
Looking for a way to start a virtual conversation your class can participate in without having to join in real-time? Check out Flipgrid. A free, education–focused platform to create and share short videos. Ask a question and watch your students' answers come in! Take a look at one we created, and (if you want) add a clip of yourself.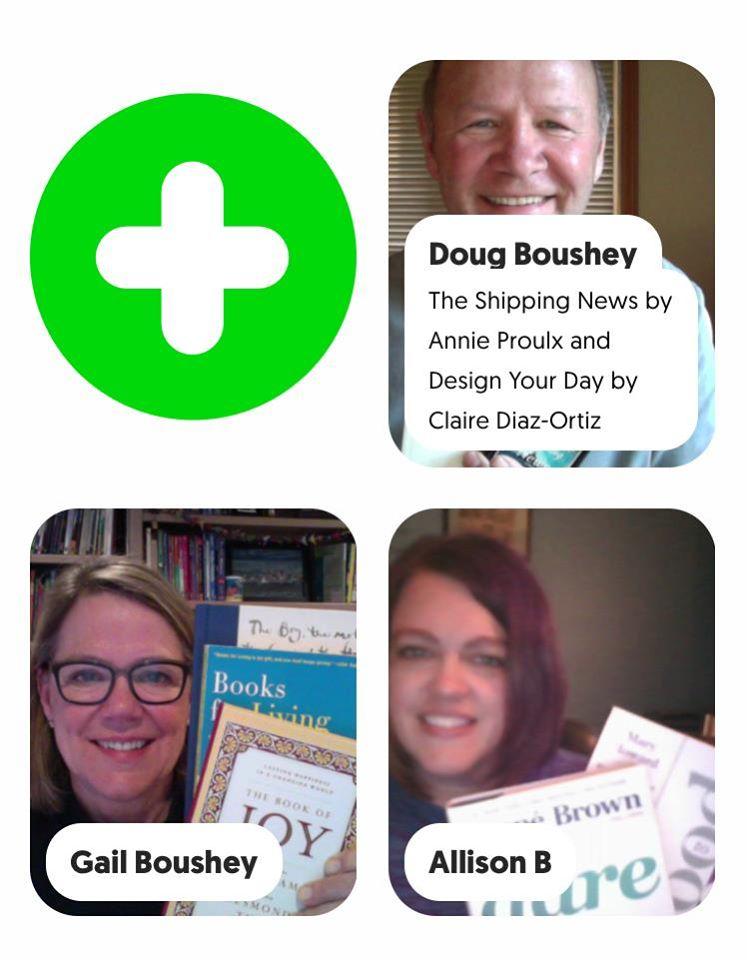 April 10, 2020
This week's idea come from Maureen Culbertson from Columbus, Montana. She writes:
After the second week of school closure, I decided to write personal letters to each of the 45 students I work with in Title 1. I write to one grade level per day to break it up. Each letter I write is hand written and unique, so this ends up taking several hours each day. Spending this time thinking about each kid as I write makes me realize how much I miss each of them. I include my address and email and encourage them to write back to me. I started 4 days ago, and now I'm looking forward to checking my mailbox for their replies. We've been doing some online learning and sending home packets, but this letter writing has helped me feel more connected to my students. I hope they will feel the same way.
Thanks for sharing, Maureen!
If you have an idea that you would like to share, email us here.