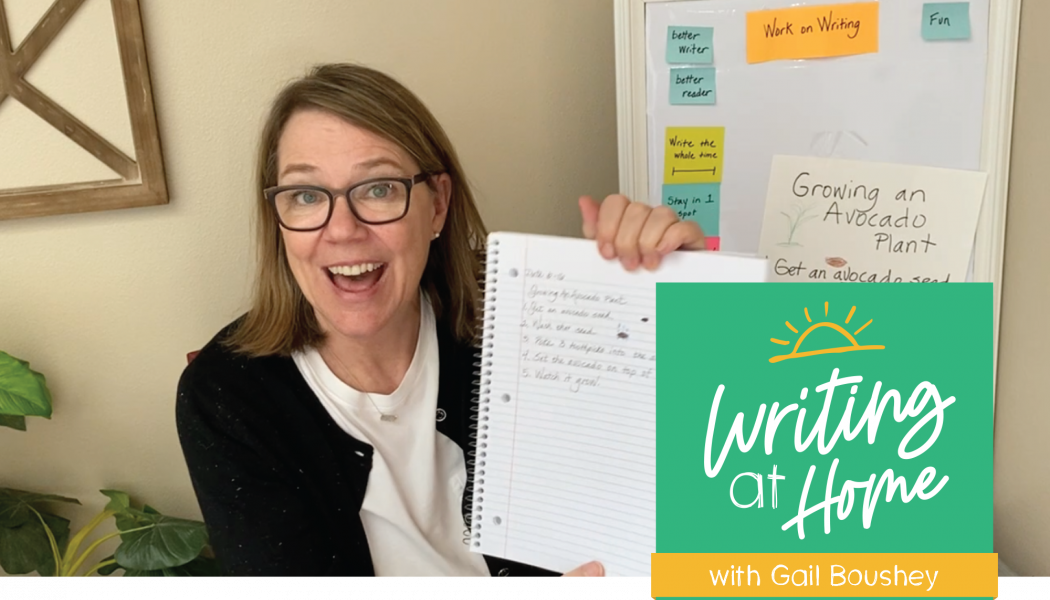 Gail Boushey
---
The Daily CAFE Team is proud to release the new video series—"Writing at Home". 
The second-most important thing your students can do that will help them improve in literacy is to write. Of course, the most important is reading, and we have a video series designed to help them do that at home too! (Find it here.)
In Writing at Home, I begin by teaching the necessary skills to write successfully, including how to get started and what tools are needed. Then I become a "writing buddy" by writing quietly with them to build writing stamina. 
After completing the video series, your students will have the skills and the ability to be engaged in writing for long periods of time, wherever they are.
Share this open resource with parents to help them keep students engaged while learning remotely.
---

ALL ACCESS MEMBERS REGISTER NOW
---
News From The Daily CAFE
Professional Development
Opportunities to learn more abound! Whether you want to collaborate with us in-person or prefer pd in your pjs, we have the instruction for you.

Online Workshops Online Seminars Graduate Courses