Strategy Cards–By the Students, For the Students
---
Join Our Community
Access this resource now. Get up to three resources every month for free.
Choose from thousands of articles, lessons, guides, videos, and printables.
Our system for posting the reading strategies we've taught our students has evolved over the years. Looking back, it represents a continuum of our own learning regarding strategies and best practices in teaching and learning. Let us take you on a quick journey.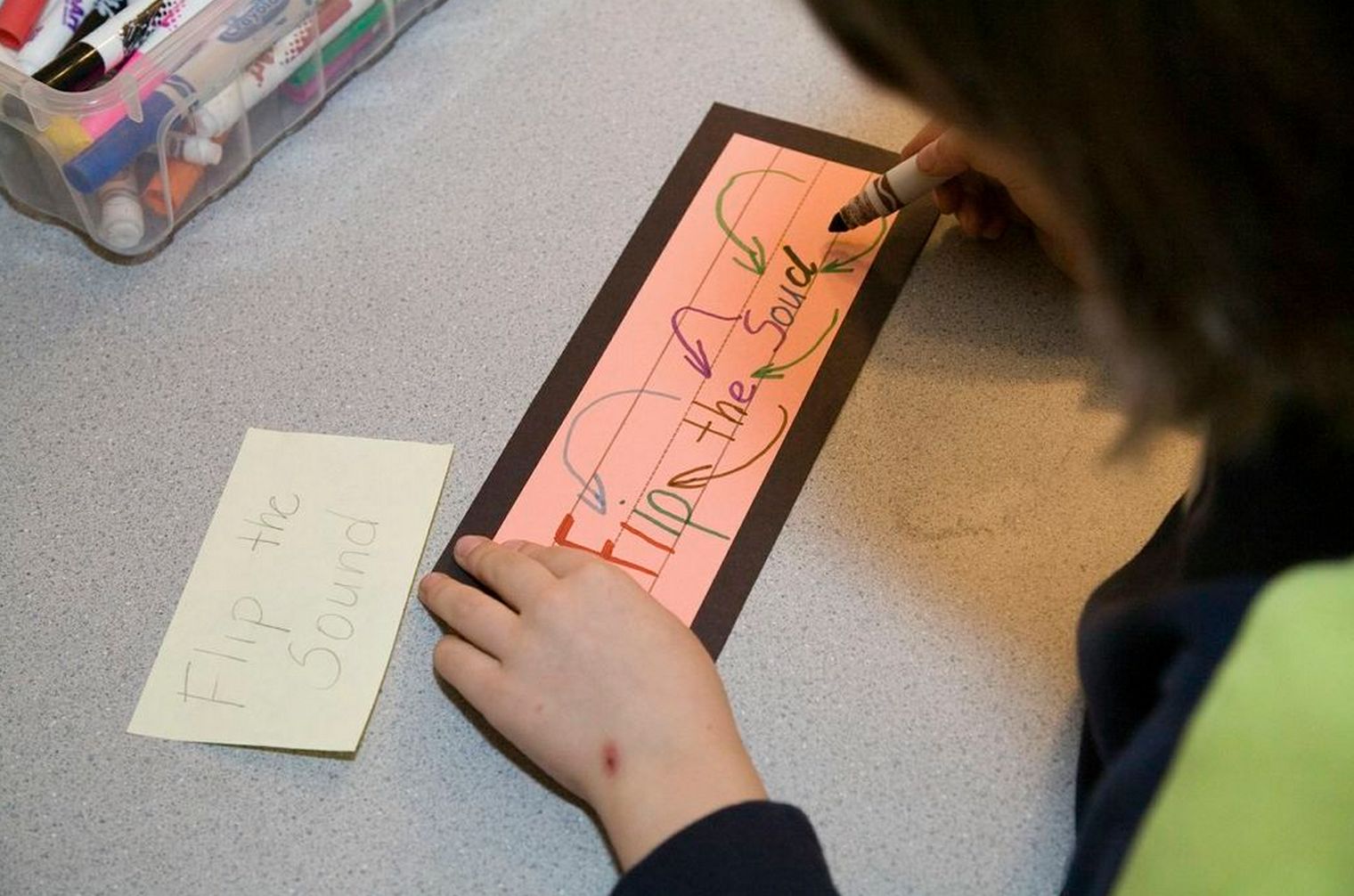 When we first developed the CAFE Menu in our classrooms, we listed the strategies on a whiteboard as we taught them. Next we got very artistic, spending hours creating strategy cards on the computer, complete with the cutest clipart we could find. It was a lot of work and we realized the truth of the adage Those who do the most work learn the most.
So we put our beautifully designed cards away and turned the task over to our students. Now after introducing a strategy, we ask a student to write the words, add a picture that depicts it, and sign their name. Over the course of the year, each of our students writes a strategy card or two and takes pride in their contribution.
Here is a picture of Jager in Joan's room. Joan took the word strip and stuck it to a black piece of construction paper. Jager's contribution will be stapled to the CAFE Menu. Other teachers post the strips on their white boards. No matter what your strategy strips look like, we think it is important that students do the writing. You will see a direct increase in ownership and understanding of each strategy as they engage in this way.