Helping Readers Develop Focus During Read to Self
---
Join Our Community
Access this resource now. Get up to three resources every month for free.
Choose from thousands of articles, lessons, guides, videos, and printables.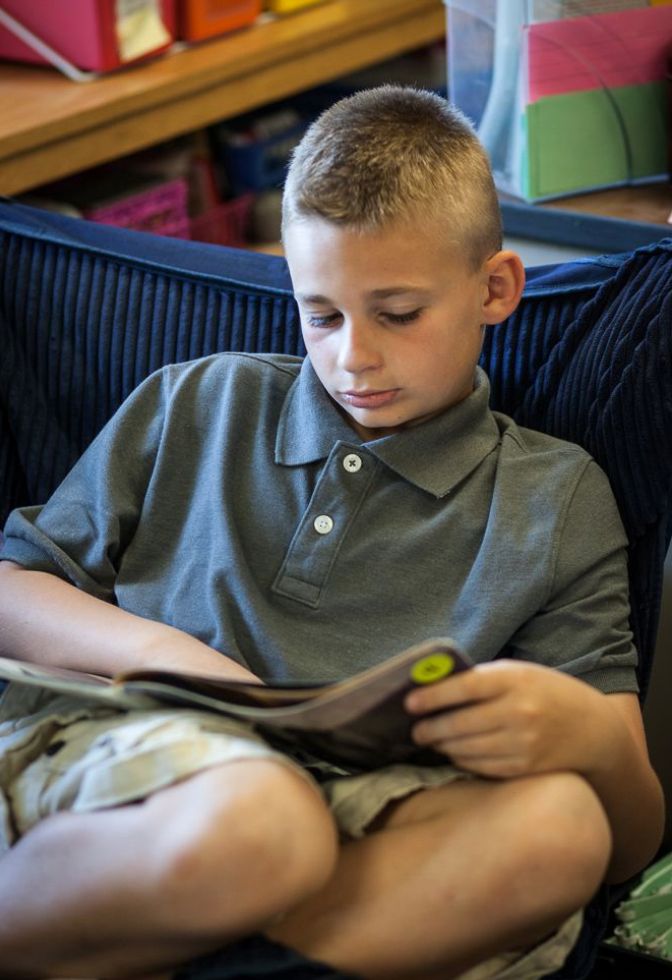 We know that after setting up the routines and structures for the Daily 5, most students are quite skilled at Read to Self. They remain focused throughout each cycle and are truly engaged in their books. Notice, we did say most students.
Despite our best efforts, there are a few friends who, at times, continue to have difficulty focusing during Read to Self. Even though we have modeled appropriate behaviors, reinforced building stamina in small groups, and conferred with them, these friends still need support to stay focused when reading independently.
In his book The Checklist Manifesto: How to Get Things Right, Atul Gawande (2010) shares the importance of using checklists. "Checklists remind us of the necessary steps and make them explicit. They not only offer the possibility of verification but also instill a kind of discipline of higher performance" (p.36).
We have been using checklists to help some readers stay focused during Read to Self. The checklists we have designed keep in mind both Atul's research and the research on proficient readers. We want to make sure the checklists reflect what we know is best practice for our students, so we have them support these three ideas:
Increase the amount students are reading.
Link the items on the checklist to the student's learning goals on the CAFE Menu.
Make sure the checklist incorporates some student choice (order of items, which books, the number of items, etc.).
Here are a few sample checklists we have created with students to help them focus during Read to Self:
Checklist 1
Read two books.
Read your poetry notebook.
Read your sight-word cards.
Read one book.
Checklist 2
Read one chapter.
Write your thinking on a sticky note.
Read one chapter.
Write your thinking on a sticky note.
Checklist 3
Retell one of your books.
Read the words of two books.
Read the pictures of one book.
Read the words of one book.
Students put a check next to items as they complete them. Once students have learned the checklist and tried it a few times, we sometimes laminate it so that they can reuse the same checklist each week. Although the reading material may change from week to week, the items on the checklist remain the same.
Reference
Gawande, A. (2010). The checklist manifesto: How to get things right. New York: Picador.