Check In With Choices, Goals, and Strategies
---
Join Our Community
Access this resource now. Get up to three resources every month for free.
Choose from thousands of articles, lessons, guides, videos, and printables.
When students check-in with their Daily 5 choices we also ask them to state their goal and strategy. It sounds something like this: "Amber what are you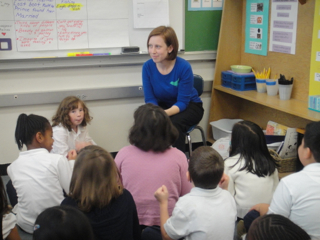 doing this round?" "I am going to read to myself. My goal is comprehension and my strategy is to infer."
We smile every time we hear students from kindergarten through sixth grade check in with this much command over their reading goals. If we are tempted to wonder how much of it they really understand, we just remind ourselves of the purpose for stating these goals and strategies:
To become familiar with the language of the strategies
To be able to articulate the goals and strategies
To make a commitment as to what he/she will do next
To increase personal accountability
Even though it may not appear that students are using the pronounced strategies initially, we trust that over time they will be using them in a way that becomes obvious to us and others.
An integral part of seeing these strategies in action is working with students one-on-one, and in small groups. Sitting right next to a child and working with them side by side, watching and listening, is when strategy use becomes apparent. If we don't see what we hope to, it provides us with an opportunity to teach and reinforce the strategies and goals.