Advice for Beginners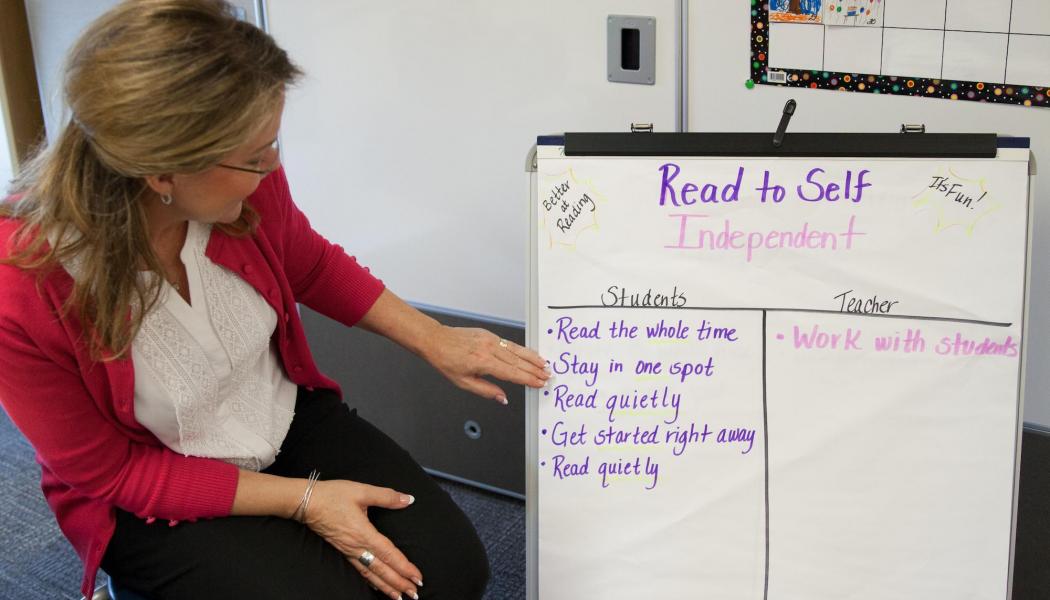 ---
Join Our Community
Access this resource now. Get up to three resources every month for free.
Choose from thousands of articles, lessons, guides, videos, and printables.
A 2016 issue of Educational Leadership includes a column titled "Advice You'd Offer a First Year Teacher." Listed in the many pieces of advice for beginning teachers are practical suggestions and motivating ideas any first-year teacher (or those who need a refresher) could benefit from. Reading this column, I found myself nodding in agreement and considering the thoughts I might add to the already full list.
This thinking led me to consider what advice we would give to someone new to Daily 5, CAFE, or Math Daily 3. We frequently get asked where to start, what to do first, or how to begin when starting alone—without the collaboration and support of other teachers in the building or district. Sometimes these questions come from first-year teachers, but often they come from veteran teachers who are new to these practices and wanting the clear path to a successful launch.
I asked Gail and Lori to share their advice for beginners. Here's what they had to say:
 
When starting Daily 5, always start with Read to Self. Remember, this can be taught or refined at any time of year. Once your students are familiar with the 10 Steps to Teaching and Learning Independence, they will be able to work on being independent at any task, using the same 10 steps. When starting CAFE, start with one-on-one conferring and fine-tune your conferring sessions. Then, if it makes sense to put students together in a group because of need, do it. Remember however,  to keep your groups small—two to three students per group.     —Gail Boushey
Remember Daily 5 holds no content and can be used with any program. It is a structure to teach children how to be independent and build their stamina. It will enhance any program you are using. Also, remember that if you go slow at first, building stamina and behaviors of independence, the payoff will be rewarding. Be willing to give your students choice. Choice over where to sit, what to read, and which Daily 5 to do first will increase engagement and ownership.     —Lori Sabo
And my advice? Give yourself the time and permission to do what is necessary to be successful. Print the launching briefs and have them next to you as you introduce each task. Let your students know this is new to you, and communicate your excitement about what it is going to do for them as readers. When you want to celebrate a growth in stamina, celebrate! If you are struggling, get support. And most importantly, don't lose sight of your purpose for launching these practices because they really do wonders for children.
View the related articles below for quick start guides to all three practices.