Getting Started with CAFE
---
Join Our Community
Access this resource now. Get up to three resources every month for free.
Choose from thousands of articles, lessons, guides, videos, and printables.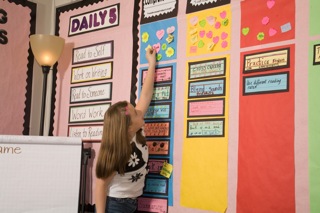 Educators are always looking for ways to develop their knowledge and understanding of strategies for cultivating strong readers. Although there are many great resources for teachers, I have found that in the past few years, the CAFE Menu has become my most valuable reference.
In my role working with teachers, I often hear teachers express concern that they do not know where to turn to get help teaching reading. When I hear this, I try to whet their appetite with a short talk about CAFE.
I have created what I like to call CAFE Appetizers to help get teachers started with CAFE. If you are a teacher just beginning the CAFE adventure, here are some tips:
Read the appendix of the The CAFE Book.
Read "From Assessment to Conferring: Sample Needs and Strategies" (The CAFE Book, p. 153).
Familiarize yourself with the Ready Reference Guides. Note how these forms are set up and how they can help you think about your students' needs as well as inform your teaching.
Explore the Daily CAFE website, especially the interactive CAFE Menu.
Get your paper or online Conferring Notebook ready for conferring.
When I give these tools to teachers I work with, my hope is to whet their appetite and give them the desire to look further into CAFE and Daily 5 to strengthen their teaching, leaving them feeling powerful and ready to meets the needs of their students.