Join Our Community
Access this resource now. Get up to three resources every month for free.
Choose from thousands of articles, lessons, guides, videos, and printables.
In "For the Love of Words," Susan Canizares says,
Word knowledge is among the most critical pieces of language development. Children who acquire a substantial vocabulary are often able to think more deeply, express themselves better, and learn new things more quickly. They are also very likely to be successful not only learning to read, but also in reading at or above grade level throughout their school years.
We agree, which is why we model what it is like to thrill over delicious, specific, and interesting words when we read aloud, and then try them out in our own speech and writing.
Kim Patrick, a third-grade teacher in Enumclaw, Washington, encourages her students to discover and savor new words, saving them in whatever way works best for them.
Some students keep track of their wonderful words on a bookmark.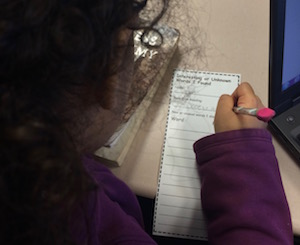 Others like the sticky note approach.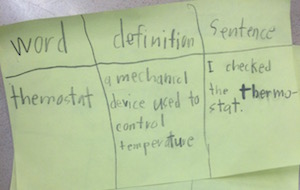 Still others like the Word Collector.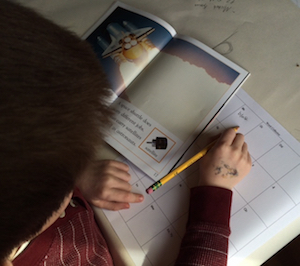 Want some more ideas? Here are a few other options already posted on our site:
In Karen Roberts's second-grade classroom, students post words they want to talk about on a classroom chart. 
Chandra Reiners gets her sixth graders interested in words and their synonyms this way, and it sparks interest not only in her classroom but among everyone walking down the hall as well. 
We liked the bookmark idea so much that we revised our I Can Bookmark so students can collect words on the back. 
No matter how we decide to collect them, if we have an infectious enthusiasm for words, our students will catch it too.