There Might Be Lobsters by Carolyn Crimi
---
Join Our Community
Access this resource now. Get up to three resources every month for free.
Choose from thousands of articles, lessons, guides, videos, and printables.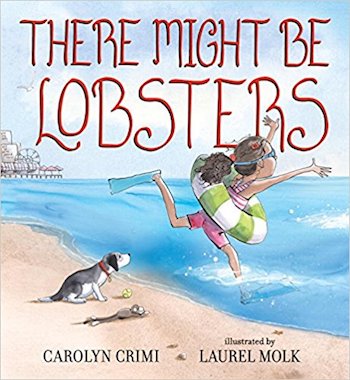 In There Might Be Lobsters, Eleanor encourages her timid dog Sukie to enjoy a day at the beach. Sukie is reluctant, wanting only to observe with her beloved stuffed Chunka Munka by her side. Perhaps it is up to the stuffed monkey to save the day and help Sukie find her courage. Adorable illustrations by Laurel Molk will give students plenty to read in the pictures.
Possible Strategy Instruction:
C: Use prior knowledge to connect with text.
C: Make and adjust predictions; use text to confirm.
C: Determine and analyze author's purpose and support with text.
A: Cross checking . . . Do the pictures and/or words look right? Do they sound right? Do they make sense? 
A: Use the pictures . . . Do the words and pictures match? 
F: Adjust and apply different reading rates to match text.
F: Use punctuation to enhance phrasing and prosody (end marks, commas, etc.).
E: Tune in to interesting words and use new vocabulary in speaking and writing.