Join Our Community
Access this resource now. Get up to three resources every month for free.
Choose from thousands of articles, lessons, guides, videos, and printables.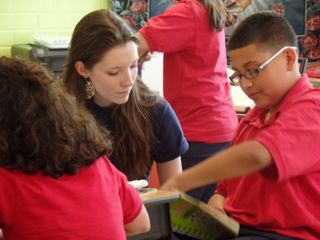 Richard Allington reminds us that students need to read large volumes to improve their reading skills. A Quick Check-Book Check is a fast way to assess reading volume, gather data, and keep accountability high by asking students to check in with what they are reading, what page they are on, and what strategy supported their reading growth.  It is a practice to put in place when students are reading primarily chapter books for their independent reading time.   
During a Quick Check-Book Check, the teacher calls a name, and the student shares the title of their book, what page they are on, and what strategy helped them the most that day.  The teacher jots the information on the child's conferring sheet.  It sounds something like this: 
I am reading _______.
I am on page ______.
I used the strategy ___________ today and it helped me to________.
A teacher entry would look like this:
QC=The Gollywhopper Games, page 57, make predictions, helps me make connections and think ahead.
A Quick Check-Book Check can be done a variety of ways:
After the last round of Daily 5, the teacher takes about 10 minutes to survey everyone in the room. 
The teacher can take one round of Daily 5 to move around the room, quickly gathering the information.  
Students can jot the information on an exit slip or in a reading journal at the conclusion of Read to Self time. 
If students always check in before a Daily 5 round with their choice, goal, and strategy, then the Quick Check can be made even quicker by having students provide just a title and page number.  
This Quick Check-Book Check is done two-three times a week. The information gleaned gives us knowledge about the volume of reading each child is doing and whether they are abandoning books on a regular basis,  and helps to focus conversations during our one-on-one conferences.