Join Our Community
Access this resource now. Get up to three resources every month for free.
Choose from thousands of articles, lessons, guides, videos, and printables.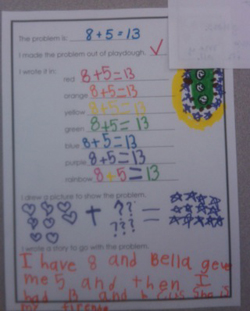 During Math Daily 3, I like for my students to collaborate with each other and work individually. I find collaboration is essential - my students enjoy playing math games and talking about their thinking with their friends. I also find individual work to provide necessary "think time" for children as they tackle new math concepts and practice familiar ones. One activity I use with my children is simple, yet allows them to practice math problems in a variety of ways. This helps engrain the fact in their memory and is also fun for them.
I have made many copies of the download provided below. I then write a different math fact on each sheet. I choose to use math facts that may be more difficult to memorize, but any fact would work. When a child chooses this activity, they simply go select a page and get started on the math fact at the top.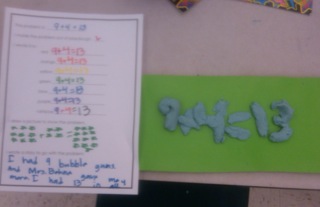 The entire page of activities is centered around that specific math problem. This activity can be used to focus on a "fact of the day" if you use one in your classroom, or you may choose to select the problem for each child depending on their level and what is needed to move that child forward.
If a child finishes this paper before the round of daily math is up, I direct them to turn it over and write a few more story problems on the back. I have found, however, that this activity is just about the perfect length for a  round of daily math and can be used in both primary and intermediate classrooms.