Dragons Love Tacos by Adam Ruebin
---
Join Our Community
Access this resource now. Get up to three resources every month for free.
Choose from thousands of articles, lessons, guides, videos, and printables.
By Melanie Brown
A boy is getting ready to host his first party for dragons. This book is full of advice to help him prepare for it. Unfortunately, the boy finds out what happens when dragons eat spicy salsa.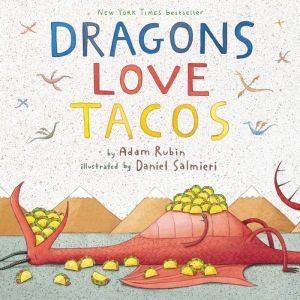 Possible strategy instruction:
C: Predict what will happen; use text to confirm.
C: Infer and support with evidence from the text.
C: Recognize and explain cause-and-effect relationships.
A: Trade a word/guess a word that makes sense.
A: Chunk letters and sounds together. 
F: Use punctuation to enhance phrasing and prosody (end marks, commas, etc.).
E: Use pictures, illustrations, and diagrams.