Join Our Community
Access this resource now. Get up to three resources every month for free.
Choose from thousands of articles, lessons, guides, videos, and printables.
We have a responsibility to stay knowledgeable and current in our profession, to sift through the noise and seek to understand the complexities of learning and their effects on our students.
Some of the many resources we count on to advance our literacy knowledge are the International Literacy Association research-based position statements, briefs, and papers.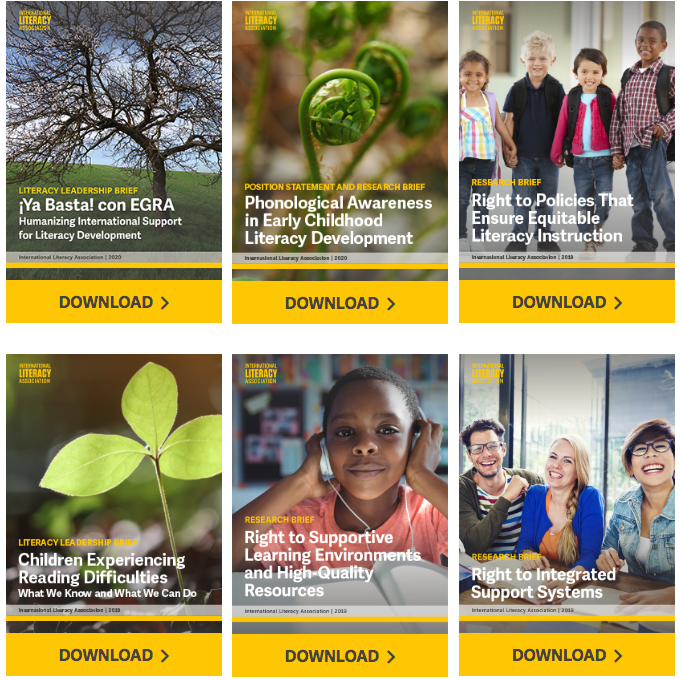 One topic that has created a lot of noise in this past year is what to do with students who are experiencing reading difficulties. To understand this topic, we really need to go deeper. Many articles have even reignited old debates, comparing it to the "reading wars." One thing that makes our profession unique is that we have all gone to school and many of us have had children in school. Some of us draw on this personal experience to report how all teachers should teach or how all students should learn, whereas others, swayed by unsubstantiated opinions, tend to share misinformation and oversimplify the truth.
Yes, there is a lot of noise, but as we all know, information is power. A recent brief titled Children Experiencing Reading Difficulties: What We Know and What We Can Do can help us make informed instructional decisions. Published by the International Literacy Association in 2019, it was written by experienced reading researchers and teacher educators.
Regarding staying current in their fields, we hold other professionals to a high standard. We expect our doctors, child care providers, dentists, car technicians, and lawyers to be current with best practices in their field when they work for us, and we must do the same for those we serve.
Let's all read to understand the issues, because our students deserve it.