Checking In and Choice: The Research
---
Join Our Community
Access this resource now. Get up to three resources every month for free.
Choose from thousands of articles, lessons, guides, videos, and printables.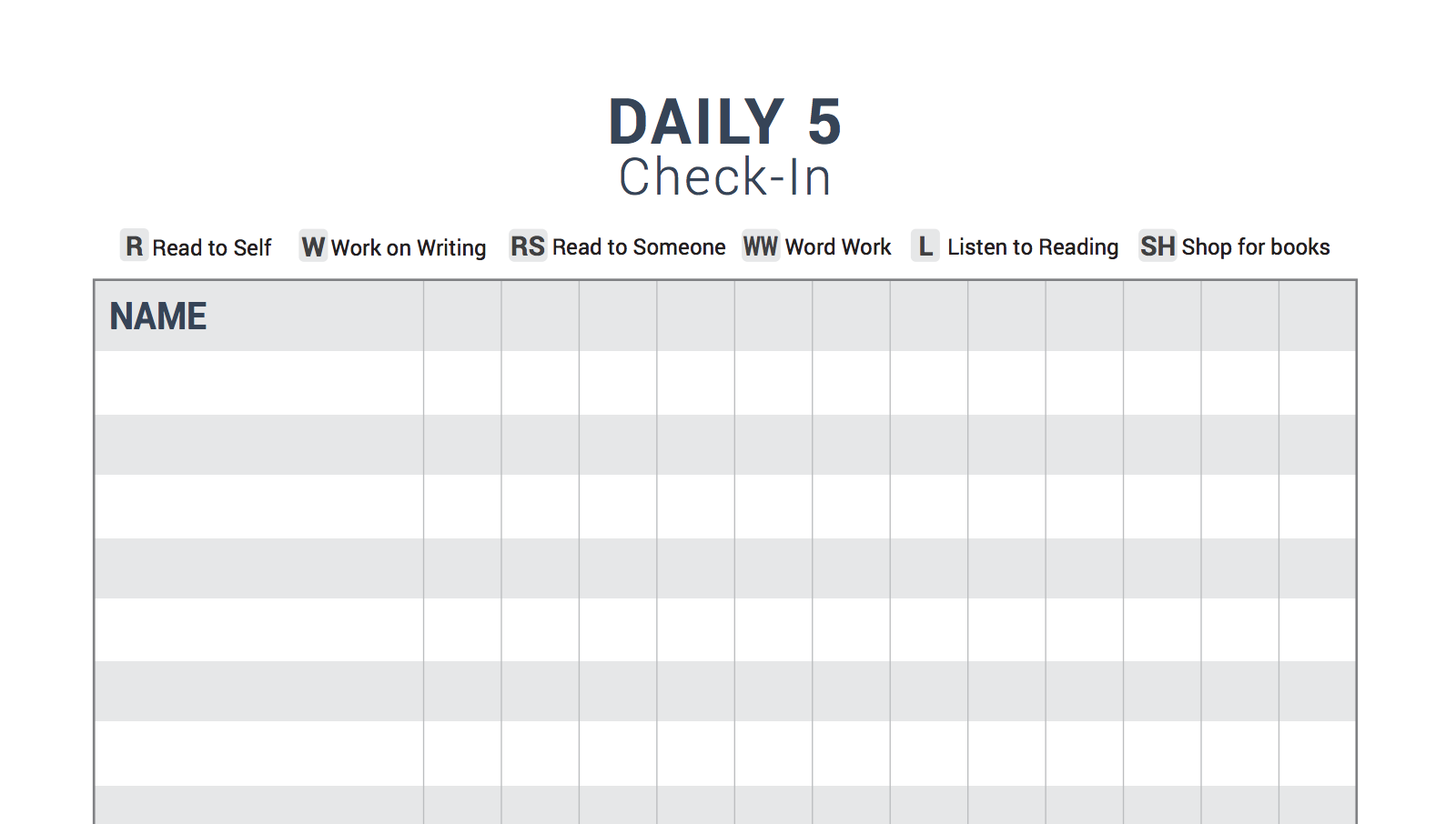 One of the foundational principles of Daily 5 is to provide choice. Giving children the ability to choose empowers and helps to create a self-motivated learner (Boushey and Moser, 2006). The Daily 5 literacy structure incorporates choice in many ways. After building stamina, students choose which Daily 5 they will do during a particular round. In addition, students choose where to sit, what to read, what to write, which Word Work activity to use, who their partner will be for Read to Someone, and what to listen to during Listen to Reading.
McBride (2006) offers the following on providing students choice: "When we offer choices we improve the chances of hooking them into an assignment." Choice enhances motivation and performance outcome. Patall, Cooper, and Wynn (2010) say, "People will be more intrinsically motivated to persist at a task to the extent that the activity involves their personal choice and/or provides opportunities to make choices." When we allow students to choose a literacy task, a task that is research based and assists in developing readers and writers, we are telling them we trust them and we support their learning.
The Daily 5 offers a check-in sheet to use for student choice. Using this check-in sheet, the teacher calls on each child and records their choice for that round of Daily 5. The check-in takes place before each round, allowing children to verbalize their choice, and increasing their sense of accountability (Boushey and Moser, 2006). Below you will see a similar check-in sheet. The difference is that this sheet has the five choices filled out already and the teacher will circle or cross out a child's choices. Both check-in sheets accomplish the same task, but the variety allows you, the teacher, to choose the one that works better for you.
References:
Boushey, G., and J. Moser (2006). The Daily Five. Portland, ME: Stenhouse.
McBride, W. (2006) Passionate Pupils: Using Brain Research Engages Learners. ASCD Express Web at www.ascd.org.
Patall, E. A., H. Cooper, and S.R. Wynn, (2010). "The Effectiveness and Relative Importance of Choice in the Classroom." Journal of Educational Psychology, 102(4): 896-915. doi:10.1037/a0019545