Snowmen at Night by Caralyn Buehner
---
Amy Roswell
When a boy notices that the snowman he built looks quite different the next morning, he wonders what his snowman must have been up to overnight. His imagination takes the reader on an amusing journey of what snowmen really do when everyone else is sleeping.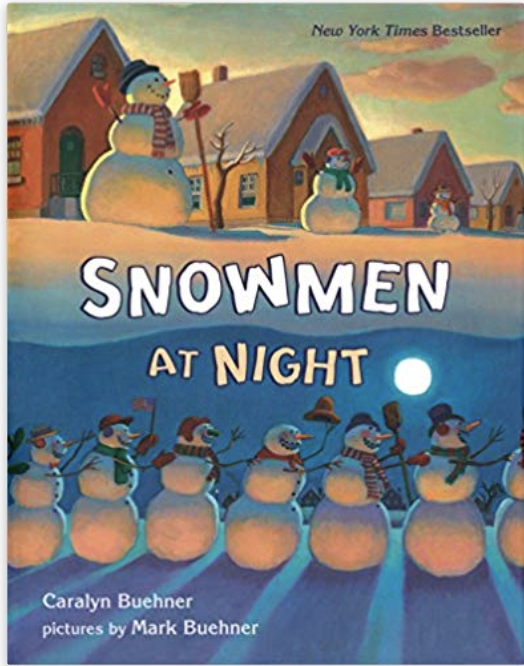 This text can be used with nearly any strategy on the CAFE menu. The strategies chosen are a highlighted collection to use as a springboard for further instruction. Possible strategy instruction:
C: Use prior knowledge to predict and connect with text
C: Determine and analyze author's purpose and support with text
A: Use picture clues
F: Use punctuation to enhance phrasing and prosody
E: Tune in to interesting words
E: Use reference tools such as dictionaries, thesauruses, and glossaries
Click below to download lit lesson by Amy Roswell.