Recognize and Explain Cause-and-Effect Relationships–Assessment
---
Join Our Community
Access this resource now. Get up to three resources every month for free.
Choose from thousands of articles, lessons, guides, videos, and printables.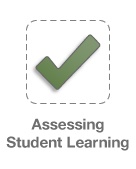 The cause-and-effect relationship is a basic thinking skill and text structure for all types of reading and subject areas. Readers understand that in-text events happen (effects), along with the reason why they happen (causes). When students recognize this relationship, comprehension is increased. Students use the understanding of this relationship in social studies, science, all school subjects, and day-to-day living,whether watching TV, playing games, or in friendships.
The following guide will assist teachers in assessing student performance of the strategy.