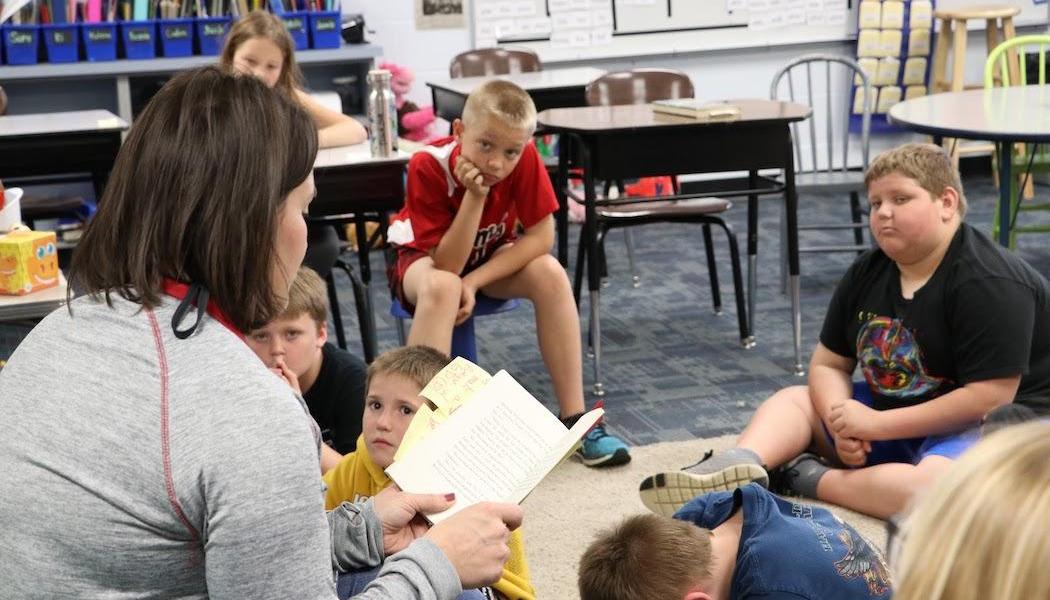 Lori Sabo
Music acts like a magic key, to which the most tightly closed heart opens.
—Maria von Trapp
Music has the power to move us, inspire us, and take our breath away.
I was reminded of these truths recently as I listened to the Seattle Festival Orchestra perform compositions by Mozart, Sarasate, and Rimsky-Korsakov. The music washed over the audience stirring our imaginations. Soloists performed technically demanding pieces, leading us to envision forest scenes of Roma dancing around blazing fires. They played haunting melodies, which sent us, voyeurs, to mentally witness Sultana Scheherazade weaving tales of intrigue and adventure for the sultan to save her life.
When I wasn't being transported by the musicians' proficiency and craftsmanship, I was wishing I could do that—wishing I had the skill to unleash such magic from an instrument.
Then I realized I do. And so do you. We just play a different instrument. We play books.
Our read-aloud time is a daily concert of words that entertain and inspire our audiences. Just as a musician transports us by reading and playing notes, our students experience the delight, surprise, and grief of each moment as we skillfully recite words on a page. Moments like
when incriminating photos fall out of Fox's pocket (Fox in Love by Edward Marshall);
when Chloe finds out that Maya moved away, and their teacher gives everyone an important object lesson about kindness (Each Kindness by Jacqueline Woodson);
when Lilly slips the mean note into Mr. Slinger's bag (Lilly's Purple Plastic Purse by Kevin Henkes);
when Abilene finds Edward (The Miraculous Journey of Edward Tulane by Kate DiCamillo);
when Rafter and Benny discover their superpowers are embarrassing instead of super (Almost Super by Marion Jensen);
when Ken's awe and delight over having a robot of his own turn to dismay and fright (Enginerds by Jarrett Lerner); and
when 13-year-old Will must decide whether to use a gun after a memorable ride down an elevator (Long Way Down by Jason Reynolds).
We must not let time crunches and schedule demands rob our students of read-aloud time. We are the concertmasters, and letting our voices wash over our audience, carrying them to places unknown, is the surest way I know of to inspire them to pick up our instrument of choice.
News From The Daily CAFE
Professional Development
Opportunities to learn more abound! Whether you want to collaborate with us in-person or prefer pd in your pjs, we have the instruction for you.

Live Workshops Online Seminars Graduate Courses