Interactive Word Wall—Replacing Tired Words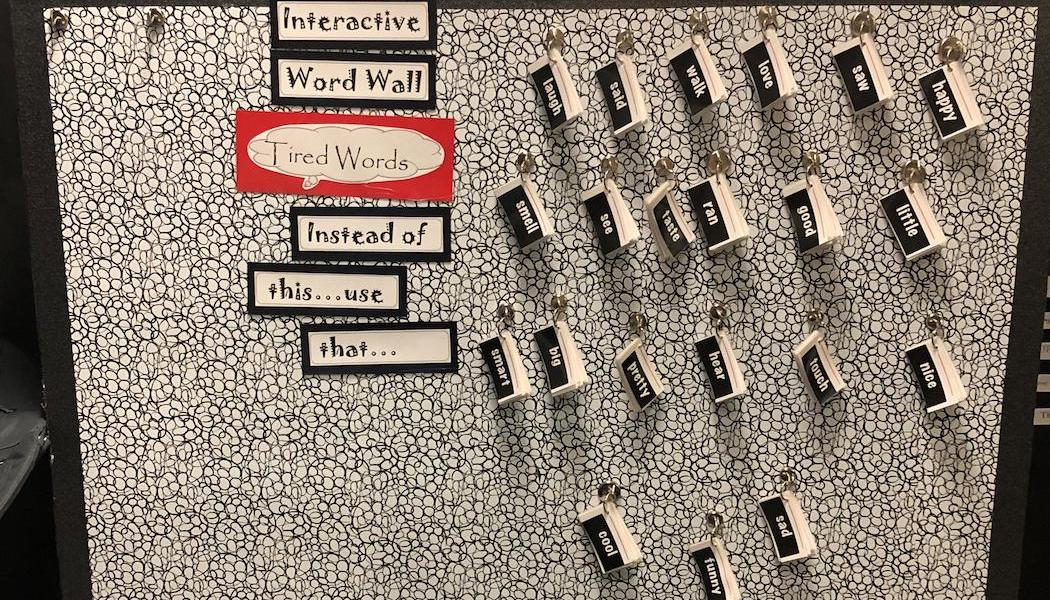 ---
Join Our Community
Access this resource now. Get up to three resources every month for free.
Choose from thousands of articles, lessons, guides, videos, and printables.
We want our students to move from tired, overused, uninspired words to precise, interesting, elevated language that ushers their writing to new heights. It can be a tall order for our youngest and most mature students. This interactive word wall might be just the tool to help writers compose and revise their work.
Benefits:
This tool builds vocabulary and serves as an interactive thesaurus.
Students can independently read through, find, and even add to the growing number of options for words they may need to retire.
Retrieving one of these word rings provides a "legal" moving break.
For example, our first-grade teachers may often read something like
            I like my mom. She is nice.
After flipping through the word ring for nice, a student might decide that kind, pleasant, gracious, gentle, or thoughtful better describes the mother they like.
The photo shows what it looks like in Joanne Barber's second-grade classroom. Her unsightly metal filing cabinet became the perfect home for her interactive word wall.
Because Joanne originally made the pdf for herself, she said it isn't organized like it would have been if she'd known she was going to share it with all of you, but she graciously shared it anyway. When you open the Tired Word Cards pdf, know that the black cards in the bottom section are the "tired" words. The white cards in the top section are reserved for the synonyms. Match them up to make your own cards. You can use the synonyms Joanne is providing, or come up with them as a class activity or during Word Work.
No matter how you choose to build it, students will enjoy expanding their vocabulary with this easy and accessible tool.