Increase Student Success During Testing
---
Join Our Community
Access this resource now. Get up to three resources every month for free.
Choose from thousands of articles, lessons, guides, videos, and printables.
High-stakes tests are a fact of many of our lives. As we debate everything from the benefits and pitfalls of test prep to whether our second-language learners have enough vocabulary to be successful, there is one vital component to student success during testing that we often overlook: the ability to have enough stamina to stick with the test the whole time.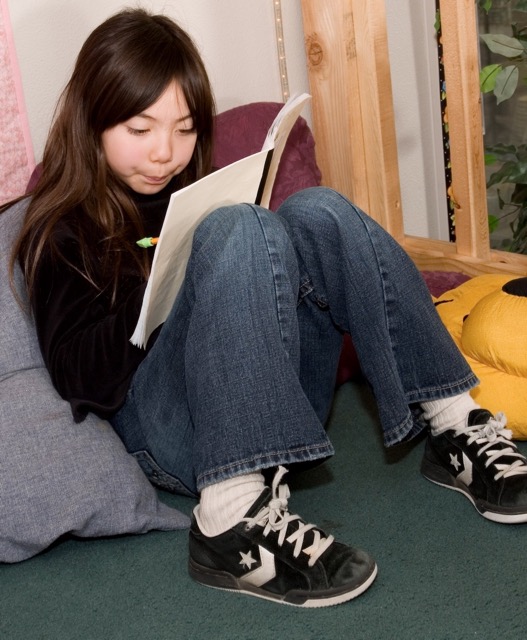 In a recent conversation with an experienced principal, he spoke of the many changes he's seen over the course of his career. He pointed out that over the last couple of years, many classrooms in his school have adopted the Daily 5 as their literacy structure.  He is a fan of the structure because of the increased amount of reading as well as the focused small-group and individual instruction. He also appreciates that teachers he has observed are able to meet student needs in ways he has never seen before.
He has noticed that one of the unintended benefits of the Daily 5 has been the amazing amount of stamina students have and are able to apply in testing settings. Think about past conversations with students each year: "Make sure you look back over your test when you are finished," along with, "When you are finished, please respect the other students and sit quietly." 
The principal now sees students who work on the test the whole time, just like during Daily 5. Those finishing first are observed going back over and checking their work rather than reaching for something else in an attempt to keep them quiet. He has noticed that as the testing week progresses, students in Daily 5 classrooms are able to maintain their focus and stamina. They stay in one spot and work independently, because that is what they have been taught to do all year long.
So when your testing window comes around, take a few minutes to set your students up for success by helping them see the connection between the independence and stamina they demonstrate during Daily 5 and how it applies to testing. It will help alleviate anxiety and show them that they are ready. They can do it.