Lori Sabo
July 12, 2013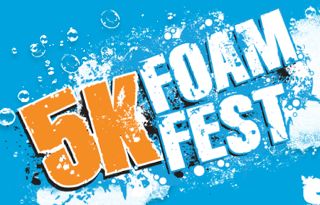 I will be running my first ever 5K (3.1 miles) in three weeks. I am not a runner. In fact, I dislike running rather intensely. But a crazy race called a Foam Fest looked fun enough to tempt me into strapping on jogging shoes. To prepare, I've been using an app called Couch to 5K.
The app is designed to ensure success by building strength and stamina slowly. Day one required a brisk five-minute warm-up walk followed by alternating 60 seconds of jogging with 90 seconds of walking for a total of 20 minutes. In week two, the five-minute warm-up walk was followed by alternating 90 seconds of jogging with two minutes of walking for 20 minutes. Yesterday was the first day of week seven which required that I run for 2.5 miles (or 25 minutes) after the initial warm-up and I DID IT! Seven weeks ago, I could not have run 25 minutes if my life depended on it.
I think there are two lessons to draw from this experience that relate directly to our classrooms.
First, at the beginning of the school year, we need to entice our reluctant and struggling readers into the literacy world by adding an element of fun. Laugh-out-loud-funny read-alouds are one of my favorite ways to hook children into my world of books. As we get to know our new group of students, we can draw them in further by sharing books that tie directly to their personal interests.
Second, we need to be patient when it comes to building stamina. The goal is to read a little longer and a little stronger each day, but to build in increments with which students can be successful. This success becomes self-perpetuating and our rooms will soon be filled with highly engaged readers who groan when the chimes ring, even if they've been reading for 30 minutes. The trick is to be patient as we build to that point, and not to rush it. This is something I have to remind myself of every single year. Take it slow.
Want to see what the Foam Fest is all about? Check out this Foam Fest Video. 
Professional Development
Opportunities to learn more abound! Whether you want to collaborate with us in-person or prefer pd in your pjs, we have the instruction for you.

Online Workshops Online Seminars Graduate Courses