How to Teach a Slug to Read By Susan Pearson
---
Join Our Community
Access this resource now. Get up to three resources every month for free.
Choose from thousands of articles, lessons, guides, videos, and printables.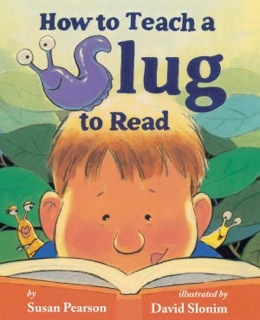 How to Teach a Slug to Read is an amusing and charming book that children will enjoy, but the message is really for the grownups in their lives. It's a manual of sorts, which can be easily transferred to raise readers of our own.
It would be a perfect read aloud during Open House or Curriculum Night. If used in the classroom, it would be a great lesson on building stamina and working towards a goal.
Possible Strategy Instruction:
C: Use prior knowledge to connect with text (personal, or text to text...the clever illustrations show twists on familiar children's books)
A: Use beginning sounds and ending sounds
F: Use punctuation to enhance phrasing and prosody (end marks, commas, etc)
E: Tune in to interesting words and use new vocabulary in my speaking and writing