How Murray Saved Christmas by Mike Reiss
---
Join Our Community
Access this resource now. Get up to three resources every month for free.
Choose from thousands of articles, lessons, guides, videos, and printables.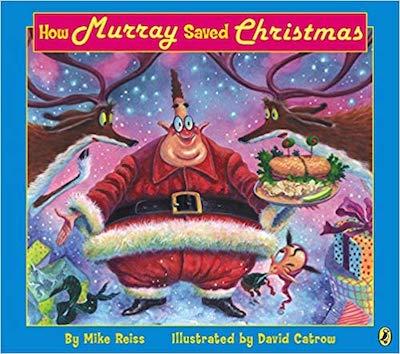 When a well-meaning elf presents a toy to Santa that accidentally knocks him out cold, the elf must find a good Santa substitute. That's where Murray comes in. The rhyming text is hilarious. For example, 
Christmas, you know, is that one special season,
When people do good things without a good reason.
The grouchiest men will wear musical ties,
And buy Christmas presents for folks they despise. 
How Murray Saved Christmas is a book I never tire of reading aloud.
Possible Strategy Instruction:
Comprehension
Check for understanding.
Back up and reread.
Ask questions throughout the reading process.
Make and adjust predictions; use text to confirm.
Use prior knowledge to connect with text.
Accuracy
Skip the word, then come back.
Fluency
Use punctuation to enhance phrasing and prosody (end marks, commas, etc.).
Adjust and apply different reading rates to match text.
Expand Vocabulary
Tune in to interesting words and use new vocabulary in speaking and writing (revved, tinkerer, fabulous, fluttered, schlep, fracture, shrugged, perplexed, hemmed, hawed, pleasant).