Flip the Sound and an Open-Ended Question with Jon Klassen Books
---
Join Our Community
Access this resource now. Get up to three resources every month for free.
Choose from thousands of articles, lessons, guides, videos, and printables.
It can be fun when a lesson starts out the way you planned but then takes on a life of its own. This happened to me when I was working with a group of fourth-, fifth-, and sixth-grade students who are struggling readers.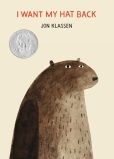 I shared I Want My Hat Back  by Jon Klassen to teach the accuracy strategy Flip the Sound:
gone (long o, flip to short o) "My hat is gone."
climb (short i, flip to long i) "I have been trying to climb this rock."
It was a great book for the lesson because it was short and extremely entertaining, and contained words that often trip students up in their independent reading. We also used our skills to read the illustrations and employ some inferential thinking to determine what happened to the rabbit at the end.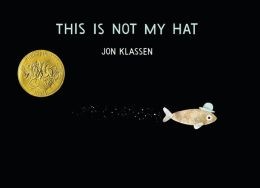 The students liked it so much that I decided to share This Is Not My Hat by Jon Klassen after the next Daily 5 round. I continued to model the strategy Flip the Sound:
Notice (short o, flip to long o) "He probably won't notice that it's gone."
When we had finished with the book, students did some comparing and contrasting, sharing with their elbow buddies what they had noticed.
After we shared, I asked them to consider how Jon Klassen might feel about stealing. It was quiet for a moment, and then a flood of thinking erupted.
I can't share what they said without spoiling the end of the books for you, but suffice it to say that just because kids are struggling readers, it doesn't mean they are struggling thinkers.
If you aren't yet familiar with Jon Klassen, you can get a peek into his work in this blog post:
Seven Questions Over Breakfast with Jon Klassen by Julie Danielson
And check out the third book in this series We Found A Hat.