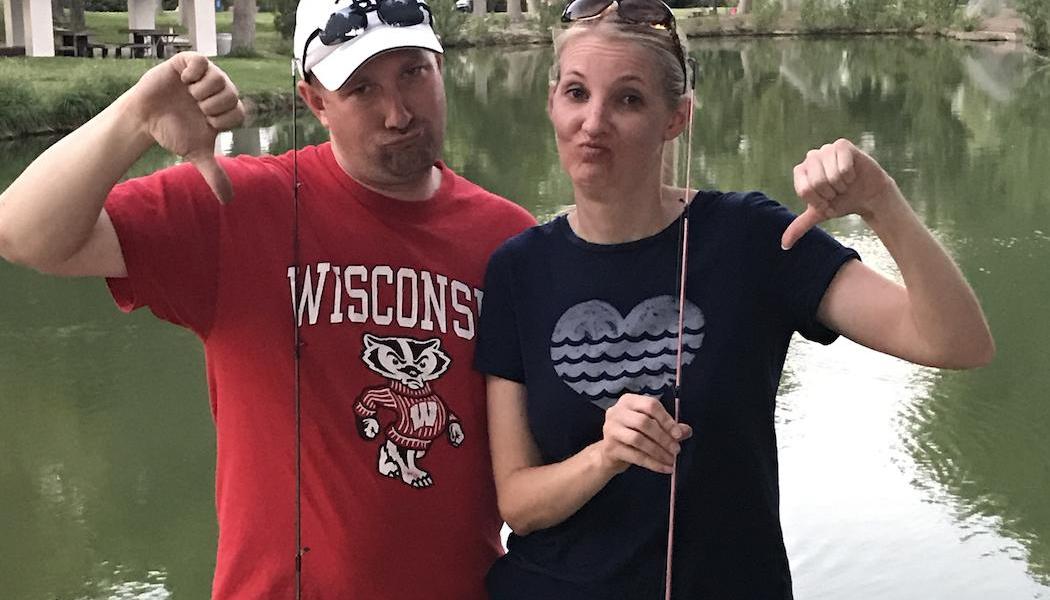 Missy McNally
Recently, my husband and I were looking for activities for our family to engage in together. We both grew up with fond memories of fishing and decided to give it a shot. After many trips with no luck, we started to feel discouraged. We moved locations, but the only things we caught were bits of algae and twigs. We varied bait and lures. No fish even bit. We eventually went to a local sporting goods store to get advice from experts. We figured we couldn't change the results without doing something different.
As teachers, we sometimes encounter "fishing" moments when working with students. Using Touch Points helps us evaluate a student's progress, but it should also guide our instruction so we don't feel as if we are fishing in the dark. If a student gets 1s and 2s several times in a row, it may be time to change how we are targeting that goal.
What sort of changes could we make to help the student meet the goal? We may want to consider meeting with the student one-on-one rather than working with them in a small group. It could also be time to evaluate the choice of reading materials. Is the student choosing good-fit books or genres they are familiar with? As the teacher, we can alter how we are delivering instruction. Would a think-aloud be more effective than explicit instruction? Do we need the student to change a behavior that is impeding their academic learning? Sometimes, the chosen goal or strategy may not be the right one for that moment in time.
Just like our fishing trips, we may encounter what we consider "failures" along the way; however, we can learn from each unanswered trip. We can use our data to zero in on the student's desired learning and track progress toward that goal. By making small changes, and using those formative Touch Points to guide our instruction, we can find the right combination for success.
News From The Daily CAFE
Professional Development
Opportunities to learn more abound! Whether you want to collaborate with us in-person or prefer pd in your pjs, we have the instruction for you.

Live Workshops Online Seminars Graduate Courses