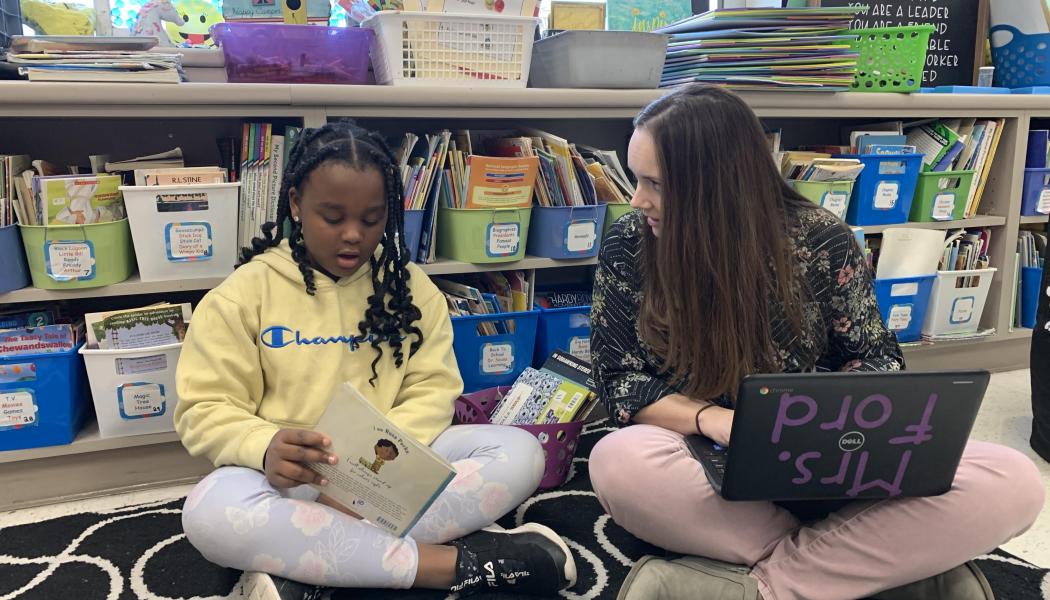 Gail Boushey
Can it really already be that time of year when we begin thinking about what lasting impression we want to leave with our students before summer? What is a final strategy you want your students to really have down so they can independently work on it during the summer, or as our friend Pam calls it, "The Final Strategy Push"? For most of us, the selected strategy will be differentiated to meet those very different individual learners in our care.
During our conferences we have a heart to heart talk with each of our students to find out what they want to commit to learn and practice in these last few weeks. We want to give ourselves enough time to teach and coach, and give students enough time to practice so they can go into summer secure enough in the skill that it will carry them through the long break.
We revisit our curriculum maps to see if we've not yet covered something that would be of high importance for this class and also reflect on what we have taught. Have the students learned what has been covered? It is in a sense, a kind of triage. As the year draws to an end, our sense of urgency heightens and we attend to the highest priorities, setting some things aside for next year.
Our districts don't get out until late June, but we know many of you who are finishing up next month. We want to encourage you. Whenever your last day is...there is time to make that one last strategy stick.
---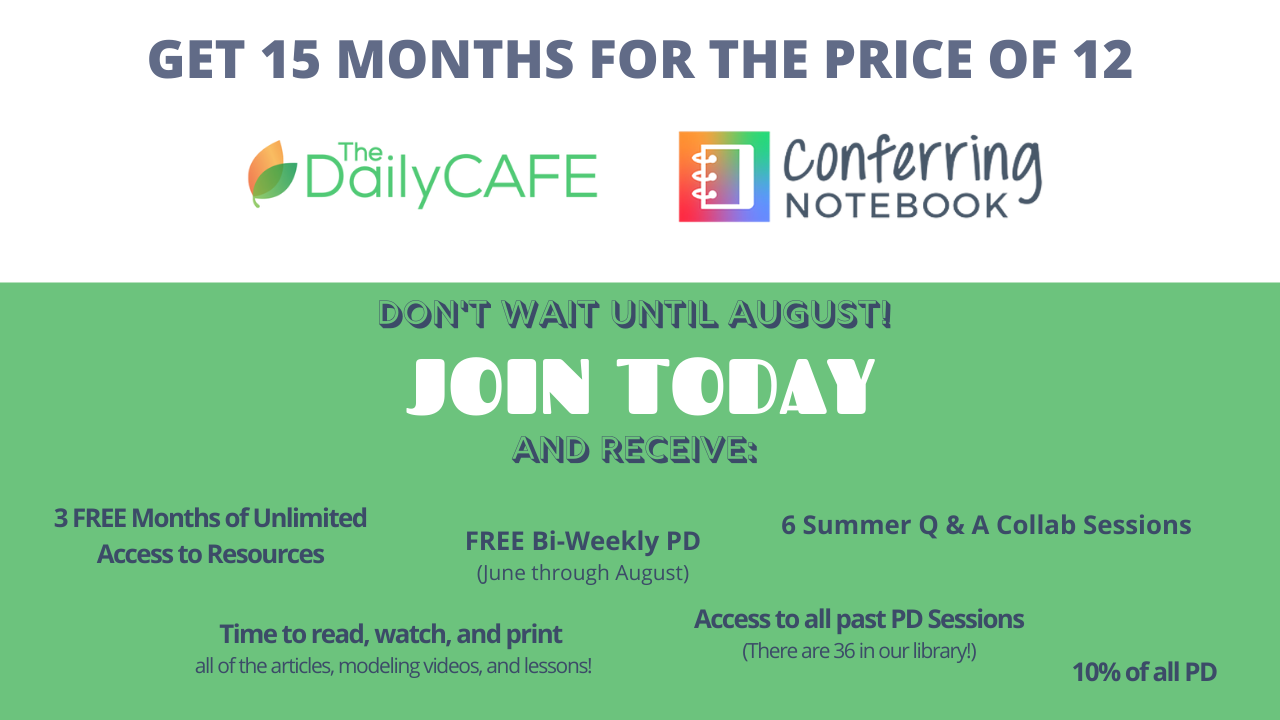 ---
News From The Daily CAFE
Professional Development
Opportunities to learn more abound! Whether you want to collaborate with us in-person or prefer pd in your pjs, we have the instruction for you.

Online Workshops Online Seminars Graduate Courses