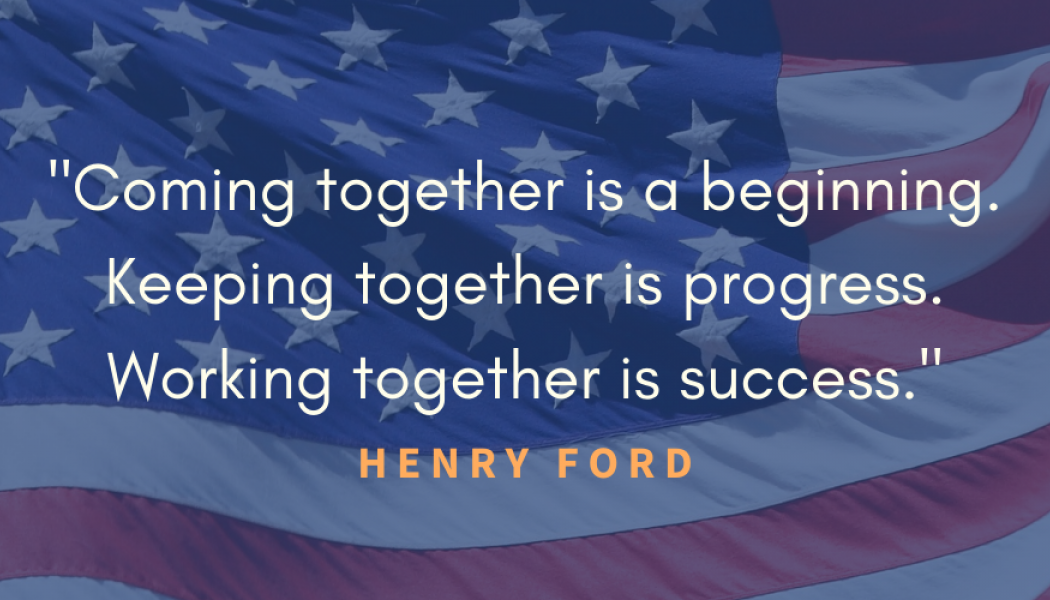 Lori Sabo
Nineteen years ago, America experienced shocking attacks that elicit strong memories and emotions for many of us. Sweeping changes were made with the intention to help protect our safety moving forward. Never before did we have to remove our shoes before getting on a flight. Never before were we greeted with suspicion and forbidden to take our own water bottles through security at airports, concerts, or sporting events.
However, one of the strongest memories for me of the days after the attacks is the way our country came together. People were kinder and more patient, and our flags hung proudly everywhere.
The pandemic we are experiencing today is a completely different kind of threat. I have been thinking about how sharing inspiring stories of an event that happened before our students were born might help them wrap their heads around what they are living through now. Perhaps they will be inspired to come together and make the best of a world that now requires them to wear a mask and stand six feet apart, and frequently reminds them, "Don't touch your face."
These first two picture books would be good for all of our students.
Fireboat: The Heroic Adventures of the John J. Harvey by Maira Kalman. This is a moving, true story about how an old fireboat is pulled from retirement to help its city in desperate need.
14 Cows for America by Carmen Agra Deedy. Want to see empathy in action? This book takes us to a ceremony in Kenya where the Maasai people present an American diplomat with a sacrificial gift that inspires hope and friendship.
A picture book to read with our older students is America Is Under Attack: September 11, 2001: The Day the Towers Fell. In this book, Don Brown combines facts with the accounts of survivors to weave together a riveting account of this historic day.
Whether online or in person, these chapter books would be great read-alouds for teachers who want to introduce 9/11 to their middle-grade students.
Nine, Ten: A September 11 Story by Nora Raleigh Baskin. This author tells the story of four middle school students, and we get to experience 9/11 from their different perspectives.
Towers Falling by Jewell Parker Rhodes. When Dèja's fifth-grade teacher wants her students to learn about 9/11, it leads to learning and discovery they didn't expect.
This school year holds so many unknowns. We are starting online where I live. Everyone is hoping we can do in-person school soon. Regardless of what unfolds in the months to come, I want them to be characterized by hope, hard work, and joining together to make the very best of a situation that none of us could have dreamed of a year ago. I want the books that authors are writing about us all right now to inspire others in the future. Don't you?
---

---

---
News From The Daily CAFE
Professional Development
Opportunities to learn more abound! Whether you want to collaborate with us in-person or prefer pd in your pjs, we have the instruction for you.

Online Workshops Online Seminars Graduate Courses