Classroom Library Makeover—Organization, Tubs, and Labels
---
Join Our Community
Access this resource now. Get up to three resources every month for free.
Choose from thousands of articles, lessons, guides, videos, and printables.
How to organize classroom libraries is one of the top 10 questions we receive. Do we organize by level? How about by author? What if a student really wants to find a book of science experiments? What if they want to read every book you have on dinosaurs or everything written by Chris Van Allsburg?
We do not organize by level. We organize by topics, genres, and authors. We teach children to determine if a book is a good fit without the aid of a level label so they will be able to find a good-fit book at the public library, a bookstore, or home.
Numerical Order List: This served as an initial guide when labeling tubs and books. It was created as tubs were first placed in the order we wanted them in the classroom. Your classroom library will look completely different because it will match the categories you have in your own library.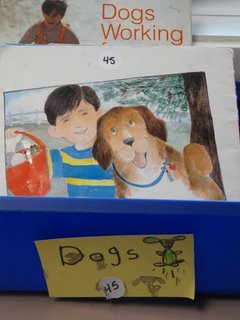 ABC Order List: This list is the one we hang in the room and is the one students and teachers use when trying to find a specific book. The categories are in alphabetical order, which makes them quicker to find. The corresponding number tells what tub to go to. 
Books in each tub have a corresponding number on the back. This makes the library easily maintained by students in every grade level. 
A big part of setting up a classroom library is empowering children to independently self-select and return books, so it's important to make sure the tub labels are easy to read. Students can make the labels (as shown), or teachers can create the labels on their computer. Do whatever works best for you. We are including our tub labels that you can use as-is or as a starting place for your own personalized library since they are in Word.
In this video, Joan shares the process and procedure that produced a library she and her students love. And in this article, she tells about Pedro and how he inspired the changes she made.