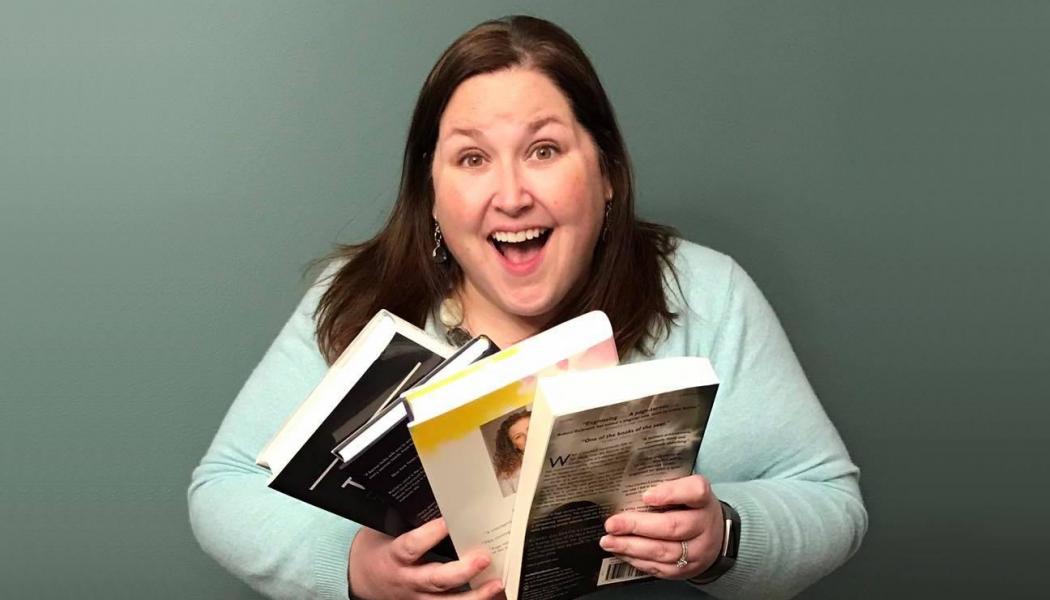 Missy McNally
This winter, much of the country has experienced a frigid cold snap. Many schools closed for days because of the temperatures and snow. Knowing her students would be missing school for a couple of days, principal Stacie Opahle decided to challenge her students at Jefferson Elementary School in Manitowoc, Wisconsin, to read. On the school Facebook page, Stacie invited her students and staff to message pictures of themselves reading while stuck at home. The pictures that followed were inspiring and fun. It was such a success that the following snow day brought a STEM challenge that asked students to see how many books they could stack on top of a paper cylinder.
As the administrator of a school with high-poverty and English learning populations, Stacie understands the importance of creating a culture of learning and love of literacy. She says, "I want students to have books in their hands and continue to grow every day as readers. I also wanted them to see that as adults, we continue to read, grow, and learn every day."
Are we helping to create this kind of culture in our schools? Do we encourage students to have books in their hands rather than a screen? Does our school staff model their love of reading?
Let's follow the example of Jefferson Elementary and share our love of reading outside of school and try one of the following challenges, or perhaps create one of our own:
Invite students and families to share pictures of themselves reading during their spring break around town (or on vacation) on a school social media platform such as Facebook.
Students could check the school website each week over your summer break and find a new reading challenge to participate in.
Start a friendly Twitter war by posting pictures of books stacked on top of one another showing just the spines. Have the titles of the books create a message or a theme as you read down the stack.
Create an Instagram bulletin board in the hallway to post pictures of a favorite book with a creative hashtag, such as #couldnotputitdown.
It's important to stay connected with students and proudly display your love of reading outside of school to create a culture that tells each and every student that reading is important.
News From The Daily CAFE
Professional Development
Opportunities to learn more abound! Whether you want to collaborate with us in-person or prefer pd in your pjs, we have the instruction for you.

Live Workshops Online Seminars Graduate Courses