That Book Woman by Heather Henson
---
Join Our Community
Access this resource now. Get up to three resources every month for free.
Choose from thousands of articles, lessons, guides, videos, and printables.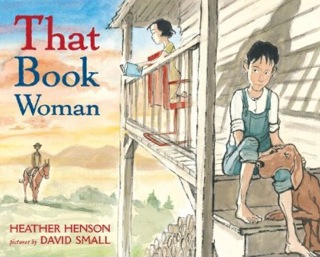 In That Book Woman, a family living in the Appalachian Mountains in the 1930's gets books to read during the regular visits of the "Book Woman"—a librarian who rides a pack horse through the mountains every two weeks, lending books to the isolated residents. It is based on the inspiring true work of the Pack Horse Librarians and the Pack Horse Library Project which was founded as part of President Franklin D. Roosevelt's Works Progress Administration to bring books to remote regions where there were few schools and libraries.
Possible Strategy Instruction:
C: Check for understanding
C: Back up and Reread
C: Ask questions throughout the reading process
C: Make and adjust predictions; use text to confirm
C: Summarize text, include sequence of main events
C: Recognize literary elements (genre, plot, character, setting, problem/resolution)
A: Skip the word, then come back
F: Use punctuation to enhance phrasing and prosody (end marks, commas, etc.)
E: Tune in to interesting words and use new vocabulary in my speaking and writing