Join Our Community
Access this resource now. Get up to three resources every month for free.
Choose from thousands of articles, lessons, guides, videos, and printables.
By Jessica Manning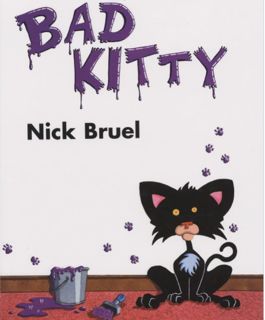 This is a story of a good kitty turned bad after her favorite foods disappear. Bad Kitty's only options for food are Asparagus, Beets, Cauliflower, and twenty-three other vegetables Kitty finds unappetizing (all creatively listed in alphabetical order). For her retaliation, Kitty, Ate homework, Bit grandma, Clawed curtains, and so on, through letter Z.
Possible strategy instruction:
C: Use prior knowledge to connect with text.
C: Make and adjust predictions, and use text to confirm.
C: Recognize literary elements.
A: Use beginning and ending sounds.
A: Recognize words at sight.
F: Read text as the author would say it, conveying the meaning or feeling.
F: Use punctuation to enhance phrasing and prosody.
E: Tune in to interesting words and use new vocabulary in speaking and writing.
E: Use word parts to determine the meaning of words (prefixes, suffixes, origins, abbreviations, etc.).