The ABC's of the Common Core: I–Q
---
Join Our Community
Access this resource now. Get up to three resources every month for free.
Choose from thousands of articles, lessons, guides, videos, and printables.
I is for INVOLVE READERS. There are many exciting ways to attract students to reading. Teachers can maximize opportunities to motivate readers by giving book talks, displaying new titles, inviting guest readers from the community, forming student book clubs, and more.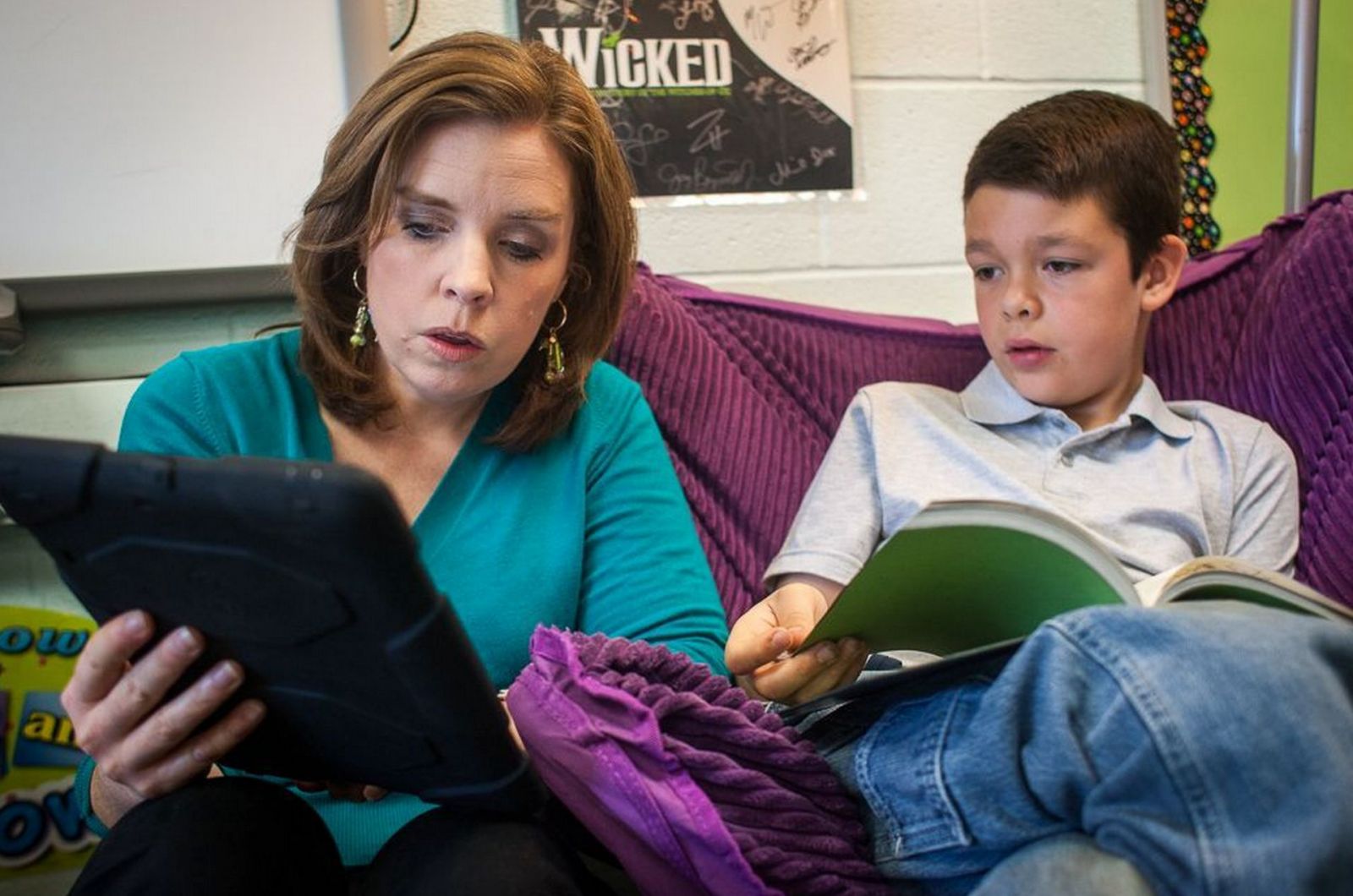 J is for JOIN FORCES. Daily 5 and CAFE were the result of collaboration between two educators; that collaboration has expanded to reach dedicated educators worldwide. Since teachers learn so much from each other, collaborating with staff in a study group is a wonderful way to explore the standards. If no formal study group exists at a school, teachers can form their own groups to process the standards or discuss one of the many excellent books written about them.
K is for KEEP ON. Grades K?5 have their own particular standards, and students depend on each grade-level teacher to give them the tools they need to be successful in the current grade and the one that follows. The grade-level standards are a valuable guide to what students are expected to know.
L is for LINK DISCIPLINES. As 21st-century learners, students must build background in a variety of subjects. By digging into texts with links to science and social studies, teachers provide students with the foundation to understand content-area texts more fully.
M is for MODEL EXPLICITLY. In most classrooms, there is only one truly expert reader?the teacher. What better way to teach students the skills they need to become better readers than by modeling? Drawing from teacher think-alouds and strategy demonstrations, students learn how to engage with the text as active readers.
N is for NAVIGATE NONFICTION. Informational text plays an important part in the CCSS for reading. All readers can benefit from learning how to use text features to gain a better understanding of nonfiction. As students build skill with the CAFE Menu comprehension goal Use text features (titles, headings, captions, graphic features), they enhance their ability to navigate nonfiction. In addition, many students discover an untapped appreciation for this genre.
O is for ORGANIZE INSTRUCTION. At first glance, the Common Core State Standards can appear intimidating. They tell educators what standards students must achieve, but not how to teach those standards. Teachers can use their expertise and creativity to determine how to make the standards come alive for students. Key to crafting focused, purposeful lessons is an organized approach to instruction. Through curriculum mapping and strategic planning, teachers can make a daunting task achievable.
P is for PAIR GENRES. Teachers encounter many readers who have a preference for fiction or nonfiction. Pairing fiction and nonfiction provides an opportunity to increase background knowledge. For example, a student who prefers to read fiction might find it easier to encounter the Great Depression by reading Bud, Not Buddy (Curtis, 1999) before reading a historical account of the time period. When that child reads the historical account, the text will be more accessible based on the background gained from the fiction text. The same principles hold true for the reader whose taste gravitates more to nonfiction. Engaging with paired genres also gives students a chance to compare and contrast within and between text, a strategy under the comprehension goal on the CAFE Menu.
Q is for QUESTION TEXTS. One of the comprehension strategies on the CAFE Menu is to ask questions throughout the reading process. Undoubtedly, one of the best ways for readers to engage with text is to ask questions as they read. To deepen comprehension, readers should ask themselves What is the author saying? Why is the author saying this? What is the author's purpose for writing this text? Teachers can train students to ask these questions as they read independently.