Word Collector—A Tool to Increase Vocabulary
---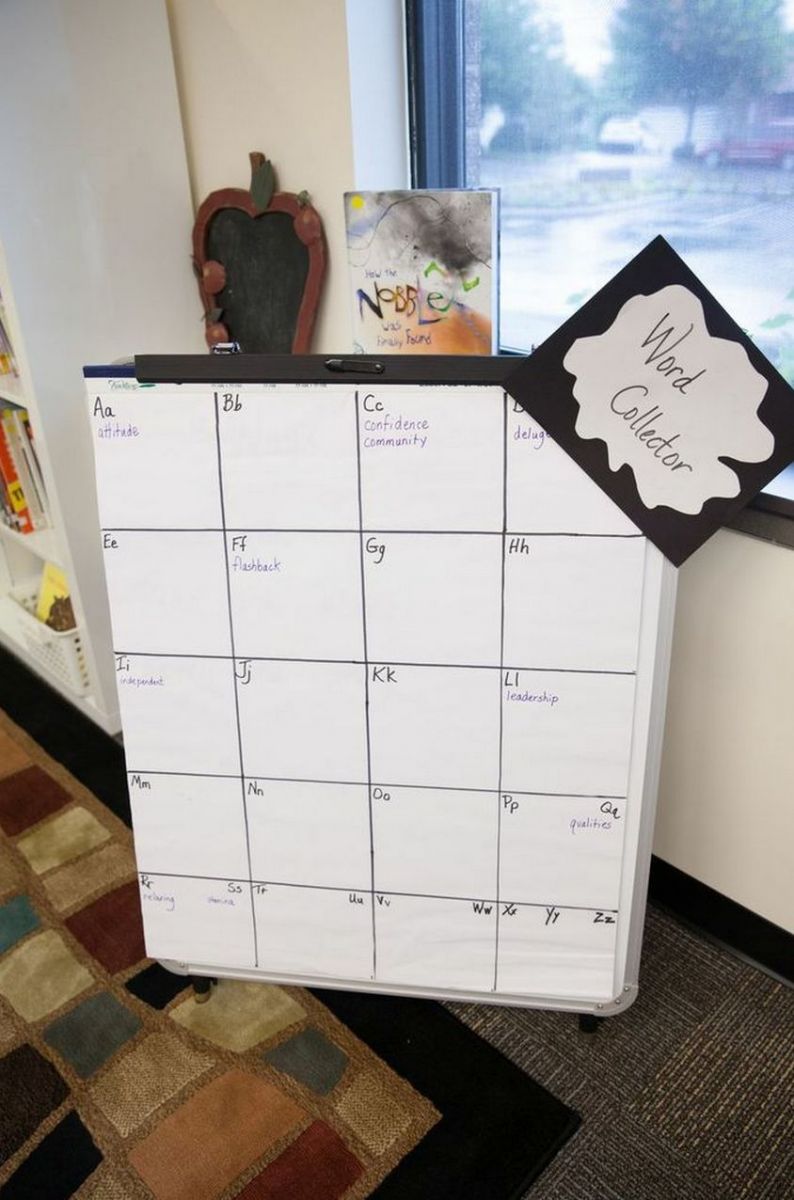 Many of our lessons for increasing vocabulary are anchored in the books we share. Whether in picture books, chapter books, or content-area text selections, we often find two or three words worth noticing embedded in our read-aloud.
Because we want students to use new words in their speaking and writing, we record them on a large word collector for easy access. A word collector is simply a large piece of butcher paper or chart paper that has been divided into 25 equal sections. We write one letter in each square on the grid (putting x and y together in one section).
As we discover and discuss wonderful words, we add them to the chart, referring to them frequently during writing workshop or other reading and content lessons. It's a great way to build a common vocabulary together.
Students build personal vocabulary on individual word collectors. Choose from a one-page or two-page style. We put the two-page style inside a file folder. It stores in a book box, and when set up during writing, serves as a privacy folder and a personal word wall.