Setting the Stage to Motivate
---
Join Our Community
Access this resource now. Get up to three resources every month for free.
Choose from thousands of articles, lessons, guides, videos, and printables.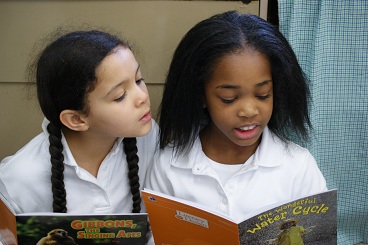 Do you recognize the name Brick Heck? If you have ever seen the ABC television show The Middle, you probably know the endearing middle-school character who lives to read. Notice that I didn't say loves to read. The way that Brick feels about reading goes way beyond love. Calling him a voracious reader doesn't quite do him justice. His happiest moments are spent in the library, and his best friends are the ones he finds in books. Old beyond his years and more than a little eccentric, Brick finds it hard to make friends at school. With the assistance of a school counselor and his parents, he is working on his social skills. But this boy has reading stamina to spare and hundreds of books on his "must-read" list.
Unfortunately, not every student is a reader like Brick Heck. Although there are children in every classroom who salivate at the mere thought of independent reading time, there are others who just pretend to read, as well as some who just plain refuse to read. Dr. Linda B. Gambrell, professor of education at Clemson University and past president of the International Reading Association, has seen them all: the engaged, the not-so-engaged, and the totally disengaged. In "Seven Rules of Engagement" (2011), she offers evidence-based suggestions for fostering students' motivation to read. As devotees of The CAFE Book (Boushey & Moser, 2009) and The Daily 5 (Boushey & Moser, 2006) will be quick to recognize, The Sisters' expert thinking about readers aligns with the views that Dr. Gambrell expresses in her article. Here is a close look at Dr. Gambrell's rules of engagement and how those principles correlate with the work of Gail Boushey and Joan Moser.