Personalized Clipboards for Check-In
---
Join Our Community
Access this resource now. Get up to three resources every month for free.
Choose from thousands of articles, lessons, guides, videos, and printables.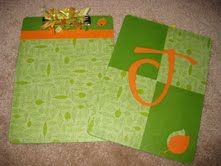 Using a clipboard while recording student check-in choices is easy. Sometimes, finding the clipboard is not so easy. I will admit, there are times when I've buried my clipboard under a stack of papers or left it here or there in the room. Here's a simple idea to help make your clipboard easy to find; add ribbons to the top. The ribbons will stick up and out, even in a stack of papers, so you can easily locate the clipboard.
The directions are simple. Cut pieces of ribbon in six to eight inch lengths. Use a variety of colors and styles that will add a bit of pizazz. Next, tie the ribbons on any metal bars or holes at the top of the clipboard. I always double knot the ribbon to stay put. Slide each knot to the side and add as much ribbon as can fit. That's it! If ribbons aren't your thing, you might try adding a luggage tag or a key ring to the bars at the top.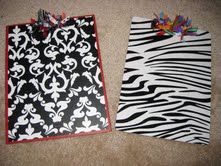 Shop at office supply stores to find clipboards in interesting designs and colors. Don't forget to check out Target and Shop Co, especially during school supply sales. Be sure to look at the craft store ads in the Sunday papers. Often you can find ribbon on sale for half price. That's a thrifty fix for your clipboard.
If you're feeling really crafty, you could design your own clipboard to match your Pensieve.
So take the time to make your teacher tools appealing to your own style; you'll enjoy using them more. Here's to fancy clipboards!