Journal with a Built-In Pencil Holder
---
Join Our Community
Access this resource now. Get up to three resources every month for free.
Choose from thousands of articles, lessons, guides, videos, and printables.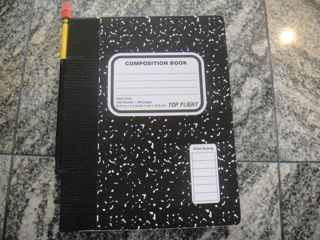 "I can't find my pencil!" "Can I borrow a pen?" "Who took my pencil?" We aren't sure about you, but these words have reverberated in almost every class and grade level we have ever taught. Allen, a delightful cab driver we met once on our travels, told us about the pencil holder he attaches to his journals.  It is such a great idea that we got his permission to share it with you.are sharing it with you.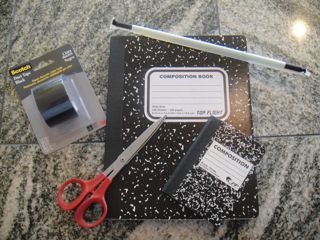 Materials needed:
Journal (we typically use composition notebooks with our students but are thinking this could also work with folders, three ring binders or even spiral notebooks)
1/2 of a straw, large enough for a pencil or pen to fit inside (can you tell where these Seattle girls who live in the Coffee Capital of the world got their straw?)
Duct tape - we used black but it comes in many colors
Directions:
Step 1: Cut the straw in half or to desired length
Step 2: Cut 1 piece of duct tape 1-inch longer than the straw. Fold over the top end of tape. Place straw on the tape, lining up the folded end (shown on right) with the top of straw, leave the bottom end of tape (shown on left) extending beyond the straw.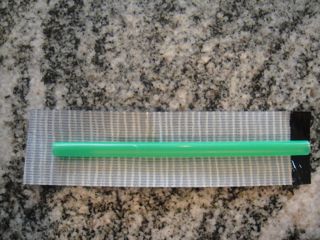 Step 3: Align the straw on the binding of the book and attach with tape. Be certain to have the folded tape facing the top and secure the tape that extends below the straw to the book. This will keep the pencil from falling out the bottom of the holder.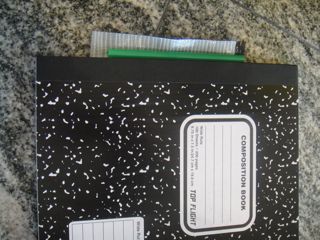 Step 4: Reinforce the straw with an extra piece of tape on the front and back of the book's spine.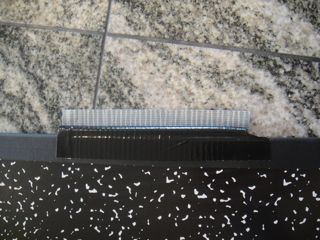 Step 5: Attach one more piece of tape top to bottom of the spine on both front and back, giving a smooth effect.
Voila!