Carol Moehrle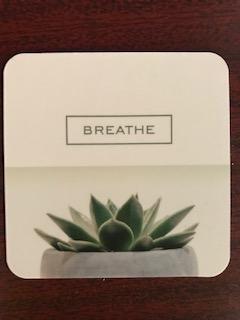 I had the pleasure of presenting at an "ignite session" at the 2018 NCTE conference. What an energy-packed conference with passionate teachers.
Now, you might wonder what a health consultant was doing at an NCTE event. I'm not teaching in a school, but I was there to share with teachers how to find calm in everyday chaos.
I presented a deep-breathing exercise to help teachers balance the energy in their classrooms by finding a state of calm. I use a simple technique that includes counting on your fingers as well as finding and crossing the body's midline to connect the brain to the activity. Using hand gestures helps people remain in their own personal space, yet allows for active participation in controlling small movements.
I have used this technique with students as well as teachers, and find that deep breathing is beneficial for everyone's health and well-being.
Practice deep breathing every day, or several times a day. You will be amazed at the calm it brings to the classroom so that you can refocus on educating our children.
b-Resilient