Children Are Much More Than a Level
---
Join Our Community
Access this resource now. Get up to three resources every month for free.
Choose from thousands of articles, lessons, guides, videos, and printables.
The small group of four students sat together with the teacher, each with the same book in front of them. The children were put in this group based on their similar reading level, yet the teacher quickly discovered that the similarity ended there.
Thomas was able to read the text with astonishing prosody and phrasing, despite this being the first time he had read the book, yet was unable to remember anything he read. Abhijeet was attacking the text with a variety of accuracy strategies, yet struggled to know the meaning of many of the words, which impeded his understanding. Caroline's comprehension was compromised since she was tripped up by many multisyllabic words. And then we had Valentina who lacked engagement as she clearly, and quite loudly, communicated her dislike of the book's topic.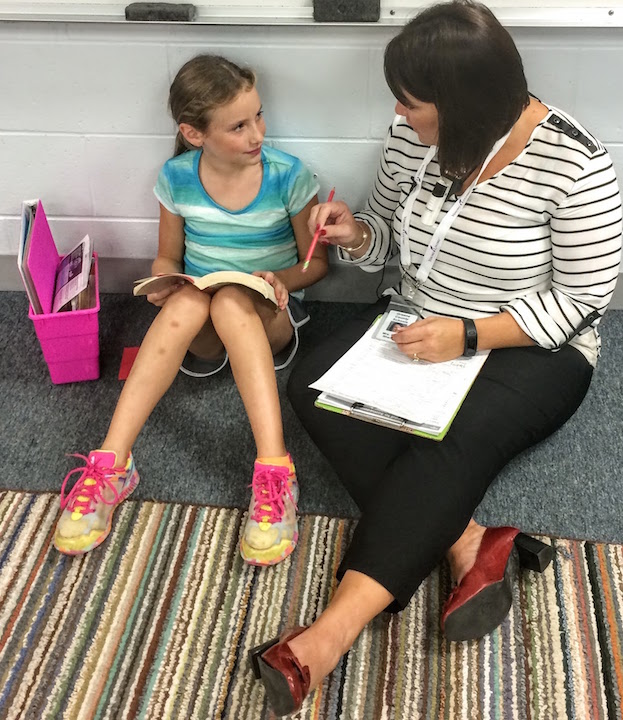 The teacher looked at me, eyes wide, eyebrows raised. During our debrief, the first thing she said was, "This isn't working for these kids." We continued our conversation, which was permeated with discussion about each child's observable strengths as well as their needs and the next small step to take with each. When our conversation circled back around, we ended with the proverbial elephant-in-the-room question: if we know all of this about each of these students, why wasn't this working?
In reading this, you may be able to relate to the situation or want to yell at the top of your lungs the reason for it not working . . . These children were grouped together based on nothing more than their approximate reading level. They had different needs and interests, none of which were being met for all members of the group.
Irene Fountas, author and director of the Center for Reading Recovery and Literacy Collaborative, writes in the recent article "Text Levels-Tool or Trouble?"   about the knowledge of text level being a powerful tool for teachers. The gradient system she and Gay Su Pinnell developed was intended to support teachers in making good text decisions. She went on to address her concerns that some educators are using levels in ways for which they were not intended. In the October 28 Fountas and Pinnell Twitter chat, they even tweeted, "Rather than teach the level/book, notice and use behavioral evidence to guide your next teaching move." 
Taking what she knew about each child's level, strengths and needs, this wise teacher decided to teach each of them individually, meeting their needs with multiple, short bursts of instruction focused on their next steps. This approach is proving to be very successful for this group of four as well as many of her other students—proof yet again that children are indeed much more than a level.