Adding a Touch of Light to Student Work Spaces
---
Join Our Community
Access this resource now. Get up to three resources every month for free.
Choose from thousands of articles, lessons, guides, videos, and printables.
The winter months can get dreary at school. It's darker during the day, and the natural light we get in the fall and spring just isn't there. While decorating at home the other day with some battery-operated LED strands of lights, I realized that I could light up students' workstations without relying on plug-ins and cords.
Here's what I came up with: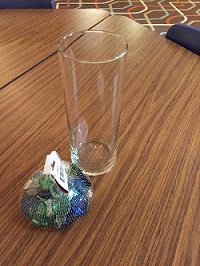 I bought a couple of cylindrical vases and bags of glass gems at the dollar store. As a Seattleite, I was thrilled to find Seahawks-colored gems that will work year-round. It took two bags of gems per vase. You could always switch out the gems for different colors at different times of the year if you like.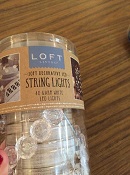 Next, I ended up at Bed, Bath & Beyond for the strings of LED lights. These can be found at any home décor store. I would recommend buying the warm LEDs. The light gives off a softer glow than the bright ones. I would also recommend buying strands of lights that have either a timer feature or a remote. You don't want to have to dig around in the vase every time you want to turn them on or off.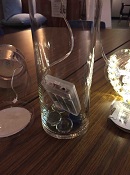 There's not a lot to putting them together. I would recommend hiding the battery pack at the bottom unless you have to turn them on and off manually. I put about half of the strand in, dumped in some of the gems, added the rest of the strand, and then finished with gems. I like best the way it looked with some of the lights left free at the top.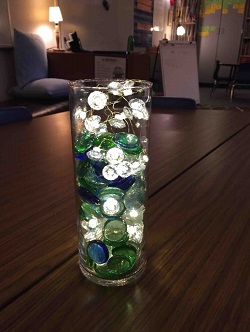 My total cost per "lamp" was $11.20. I was able to get batteries at school, so I didn't have to pay for those. I'm excited about the new glow I've added to my classroom. There are so many wonderful LED products on the market. If you're interested, you can add your own touch of warmth to chase away the dreariness of dark winter days. Have fun creating!