Carol Moehrle
We all know that we are living under extremely stressful circumstances.  SAMHSA (Substance Abuse and Mental Health Services Administration) and Public Health remind all of us to check our mental health status as we deal with the anxiety that COVID-19 is causing in many people.
Check out these 10 Tips to Reducing COVID-19 Anxiety.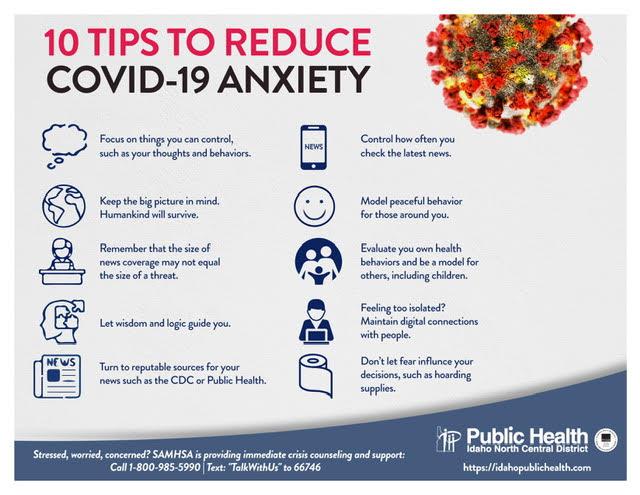 *Image from Idaho north Central District Public Health.