Somebody Loves You, Mr. Hatch by Eileen Spinelli
---
Join Our Community
Access this resource now. Get up to three resources every month for free.
Choose from thousands of articles, lessons, guides, videos, and printables.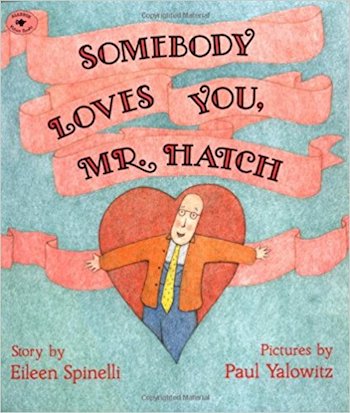 Mr. Hatch goes about the same routine every day. Everything changes when the postman delivers a large box of chocolates with a message from a secret admirer. Mr. Hatch suddenly feels loved, appreciated, and begins to spread happiness to everyone he meets. Then the postman realizes he delivered the package to the wrong address. Mr. Hatch's initial sadness is replaced with joy when he discovers he is a very important part of the community.
Possible strategy instruction:
Comprehension
Make and adjust predictions; use text to confirm.
Make a picture or mental image.          
Accuracy
Cross checking . . . Do the pictures and/or words look right? Do they sound right? Do they make sense?
Fluency
Reread text.
Adjust and apply different reading rates to match the text.
Expand Vocabulary
Tune in to interesting words and use new vocabulary in speaking and writing.