Using Open-Ended and Closed-Ended Questions Purposefully
---
Join Our Community
Access this resource now. Get up to three resources every month for free.
Choose from thousands of articles, lessons, guides, videos, and printables.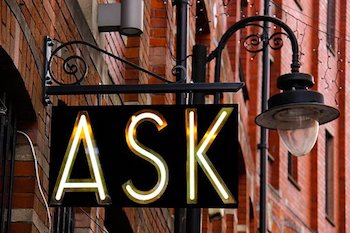 As an instructional coach, I spend a majority of my day in classrooms supporting teachers with their instruction. I have come to two distinct realizations:
The questions we ask our students require strategic planning, and
 Many teachers wrestle with finding the balance between asking both open-ended and closed-ended questions throughout their instruction.
To begin, let's define these two types of questions:
A closed-ended question is a question that requires a simple yes or no response.
An open-ended question is broader, and students must reflect before they can answer. These questions require more than a simple yes or no response.
Possible Sentence Starters for Each Question Type

Open-Ended Questions

Closed-Ended Questions

 What . . .

 Do you . . .

 How . . .

 Have . . .

 Why . . .

 Would . . .
It is important to understand the benefits and drawbacks of each of these types of questions as we purposefully plan and craft the questions we will use in our lessons.
A closed-ended question provides teachers a way to check in quickly with students, they are easy to plan, and the teacher remains in control of the classroom conversation. However, these types of questions do not require students to think deeply, and because they have a 50/50 chance of getting the "right" answer, there are no guarantees that students really understand the material.
An open-ended question is broader and requires students to reflect and think deeply about the content, concept, skill, and so on. These questions also open the door to rich dialogue between the teacher and student as well as the student and their peers. In that moment, an open-ended question shifts the role of the teacher to that of a facilitator of the conversation, allowing students ownership and the ability to dialogue with one another and to share their thinking on a much deeper level. Admittedly, posing open-ended questions to students is not as quick—it takes more time for students to think and respond. Initially, this type of question can also be intimidating to teachers, because it can be uncomfortable in the beginning when you might feel as if you're not in control. However, when strategically planned, these questions can reap large gains for students in regard to their mastery of content.
So, how do you begin to incorporate a blend of both open- and closed-ended questions? Here are three strategies to help you get started:
 Think about your purpose for asking the question. If your purpose is to do a quick check-in, then generally, a simple yes or no question will be just fine. However, if you want to see whether students really are grasping the content, then be intentional and ask an open-ended question that opens up the conversation to your students and helps you glean what they are understanding and where misconceptions exist.
As you plan your lessons, begin by intentionally incorporating one open-ended question that you want to use with students into one or two of your content areas.
Ask a colleague or an instructional coach on your campus to observe a lesson in your classroom. Have this individual keep a record of the questions that you ask throughout the lesson, and organize them into two lists: open-ended and closed-ended. Then, reflect with this colleague and set goals for yourself based on the data collected. This was undoubtedly one of the best things that I did when I began to reflect on my questioning strategies.