Trust and Respect: 5 Fundamentals
---
Join Our Community
Access this resource now. Get up to three resources every month for free.
Choose from thousands of articles, lessons, guides, videos, and printables.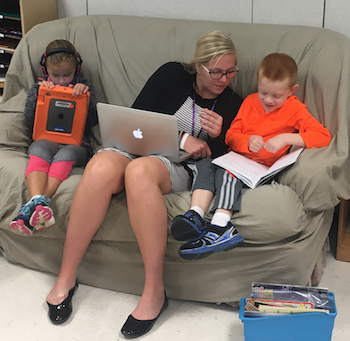 A strong, positive relationship with students is crucial to an effective learning environment. And, since relationships are built on trust and respect, those two attributes are necessary for a classroom climate in which students feel valued, safe, capable, and free to take risks. Here are the fundamental components: 
Kindness—We must be intentional and exercise kindness through our words, body language, and feedback. Being compassionate, smiling, listening, and offering assistance when needed all communicate that we care. When students know we care, they open their minds to what we have to say.
 
Honesty—Students need to know they can count on us to say what we mean and mean what we say. When we are up front and clear, it removes the guesswork for students and lets them focus their energy on the expectations at hand.
 
Dependability—Similar to honesty, students need to know that we are going to do what we say we are going to do when we say we will do it. Reliability builds trust and communicates respect.
 
Acceptance—We communicate the belief that all students are capable and worthy. One way we do that is by providing opportunities for all students to develop their skills as independent learners. Being open to ideas and accepting of student differences increases comfort for risk-taking and builds community.
 
Perspective—When we practice empathy and put ourselves in our students' shoes, we better understand them as individuals. This perspective can inform our conversations, lessons, and day-to-day interactions by making them more meaningful. 
These five fundamental components, when put together, lead to the essential elements of trust and respect.