Make Time to Compliment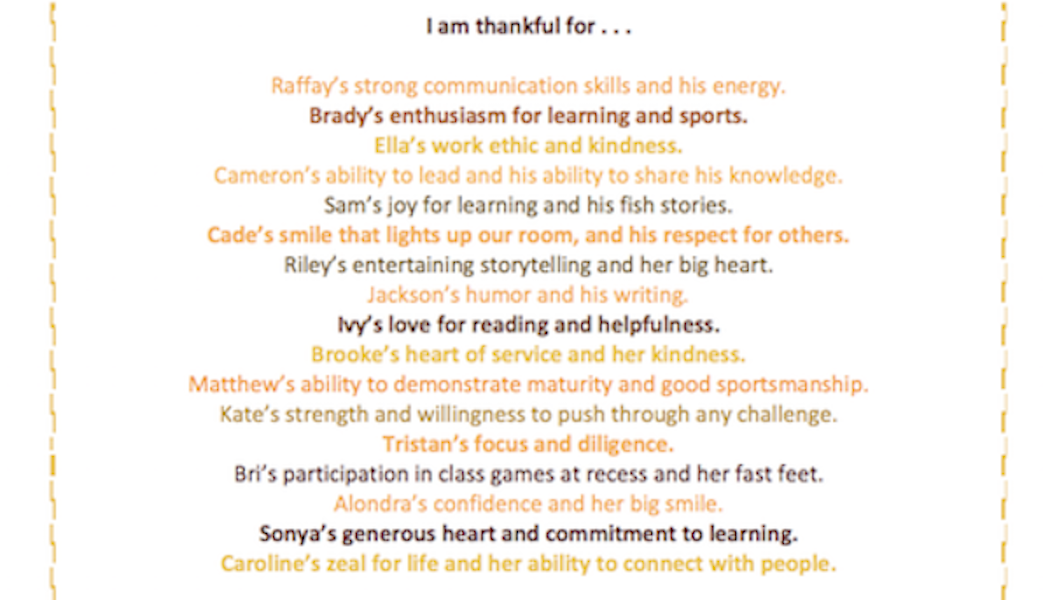 ---
Join Our Community
Access this resource now. Get up to three resources every month for free.
Choose from thousands of articles, lessons, guides, videos, and printables.
Teachers are experts in relationship building. We know that our students make greater gains when they are confident that we care about them. However, we are constantly bombarded with additional curriculum that we need to cover, fire drills, lost lunch boxes, and a million other tasks that eat up our time. Sharing our warm and fuzzy thoughts isn't something we have a lot of time for. We know our positive feedback can be very motivating for our students, but we need quick, easy ways to fit it into our busy schedule. Below are several ways in which teachers can offer academic and personal compliments to students.
During morning arrival, teachers can stand at the classroom door to greet each student and offer a compliment.
During morning meetings, teachers can give one compliment to each student in their class. I begin each sentence with the phrase I noticed . . .
I noticed that you are consistently turning in your homework.
I noticed that you are quick to include any classmate at recess.
I noticed that you listen to directions the first time I give them.
Teachers can offer readers and writers a compliment before teaching a new strategy when conferring or pulling a strategy group.
I notice that you are the kind of reader who reads accurately and fluently.
I notice that your writing is full of voice. I would have known this was your writing without your name on it!
As a group, you have been working hard to make connections as you read, and I notice that all of you have sticky notes in your books where you have jotted down your connections.
Teachers can make phone calls home to share something positive. One or two phone calls a day takes only a few minutes! We can start at the top of our class list and work our way down each day.
Teachers can send a letter in the mail over a long break. Thanksgiving is a great time to send a note or a poem reminding students that we are thankful for them. Over winter or spring break, we can send home notes letting students know that we hope they enjoy the time off and look forward to seeing them soon.
Educators are dedicated to students. However, we need quick, simple ways to continue building relationships because we have so many demands on our time. A genuine compliment is an essential part of the teacher-student relationship. How will you remind your students that you care about them this week?