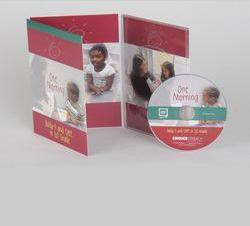 One Morning: Daily 5 and CAFE in 1st Grade
The elements of a strong literacy program all might look terrific when viewed in isolation.  But what do they look like integrated across a typical day of teaching and learning?  
What does the entire literacy block look like in a classroom using the Daily 5 and CAFE Assessment programs?  
How does a teacher orchestrate teaching, recordkeeping, and observation of students, balancing planned instruction with spontaneous teaching moments?
To answer these questions, Gail Boushey and Joan Moser visited the classroom of Courtney Tomfohr, a remarkable first-grade teacher.  They let the cameras run virtually uninterrupted as Courtney led three rounds of the Daily 5.  Courtney uses her CAFE notes to move adeptly between read alouds, mini-lessons, small strategy groups, and individual conferences, closing her morning literacy block with writer's workshop.  Joan and Gail narrate the video for viewers, providing insight into the instructional and management decisions Courtney makes within her thriving classroom of young learners.
If you have mastered many of the individual elements of the Daily 5 and CAFE Assessment programs, One Morning will help you move to a fully integrated literacy block.