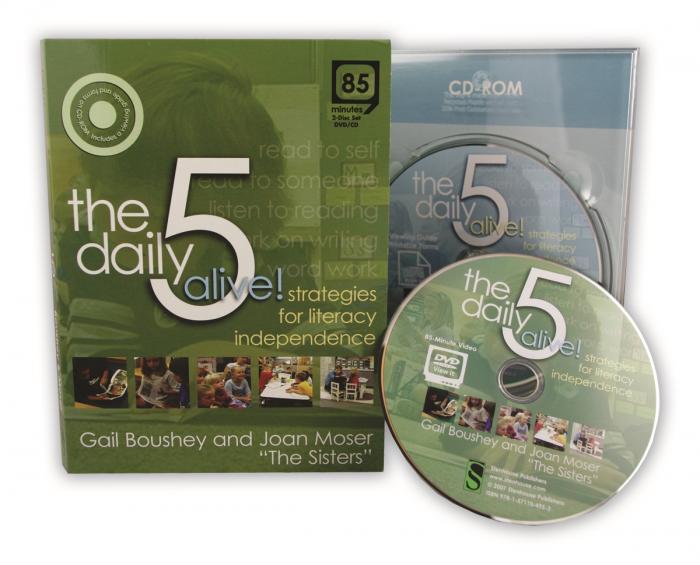 The Daily Five Alive!
It's a common dilemma: Teachers need time to work in one-on-one conferences and in small groups with students during literacy workshop. Yet assigning busywork" to the rest of the class doesn't help students develop the essential reading and writing skills they need. Can we really expect young readers and writers to tackle challenging work on their own without constant support and intervention from teachers?
This question led Gail Boushey and Joan Moser to develop The Daily 5—a structured set of literacy tasks that research shows are linked to literacy achievement. The five tasks are outlined in detail in Gail and Joan's book The Daily 5. This video, shot in Joan's K–2 multi-age classroom, focuses on launching three of the "Dailies" — read to self, read to someone, and work on writing.
The Daily Five Alive! package includes everything needed for productive professional development workshops. In addition to the DVD, the viewing guide (both printed and on CD-ROM) provides workshop suggestions and focus questions, a selection of related readings, and handouts.