Word Work Materials–Strategies for Success
---
Join Our Community
Access this resource now. Get up to three resources every month for free.
Choose from thousands of articles, lessons, guides, videos, and printables.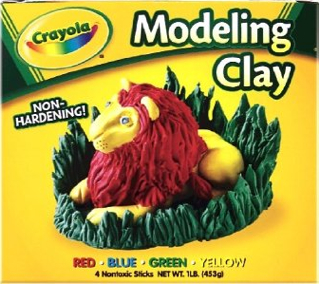 When considering Word Work in the classroom, having students practice spelling, vocabulary or high-frequency words kinesthetically and visually is an effective strategy to support moving those words into their long-term memory.
The topic of Word Work is one that comes up frequently, typically attached to questions such as: What words do your children use? What are the best Word Work materials to use? How often should we be changing the materials?
First it is important to keep in mind that Daily 5 holds no content, so the words are those that come from either your school, state or district requirements or words your students need to know.
Second, we want to remember that the goal of Word Work within the structure of Daily 5 is the kinesthetic and visual practice of words. We use to think that it was necessary to change the Word Work materials often. We thought it kept Word Work fresh and fun. What we now know is changing the materials too often can hinder the real learning that takes place during Word Work as it then becomes all about the materials rather than using materials as a catalyst to support learning. Therefore, typically the Word Work materials we begin the year with are the same ones we end the year with. Once children are independent with the process of getting out the materials, using them correctly and putting them away, the focus turns to the words and away from the materials.
Before we begin word work each year, we touch base with the teachers before us to find out if there were any Word Work materials that were very effective in their rooms. The other thing we do is to ask our students what has worked for them in the past. Often our older students who have experience with Daily 5 will say that whiteboards are the favorite. We have found that one of our favorite tools to use with while boards are the whiteboard crayons as they have more drag to them as students write, which supports moving words into long-term memory and they don't have the toxic smell associated with many of the whiteboard markers we have used in the past.
Below are some other materials for Word Work. We always try to use word work materials that are either free or cheap. They have become our favorite because students find them effective and we have them readily available in the class.
Individual whiteboards
Beans or shells or any small item that can be used over and over
The oily Crayola Modeling Clay smashed into the lid of a coffee can. Kids use a golf tee or a small pencil to write the words into the clay, smooth it out to erase (this is great for students who have OT/PT needs).
Magnetic letters
Letter stamps to use with Stamp it, Write it, Read it
We have found that fancy materials for Word Work are not the answer nor have we found one material to work better than any other—although whiteboards seem to be often used.
During each round of Daily 5, when children choose Word Work we remember a couple of important items:
Word Work is not a spelling program, it is merely the time to practice moving words into long term memory.
Once stamina is built, we don't have children do Word Work for a full round of Daily 5. We have them take a timer or stopwatch and practice their words for about 10 minutes of the round. Then they put their materials away and move into one of the other Daily 5 choices. So when children check-in for Word Work they let us know they will begin with Word Work and when done they will move into ________, one of the other choices.